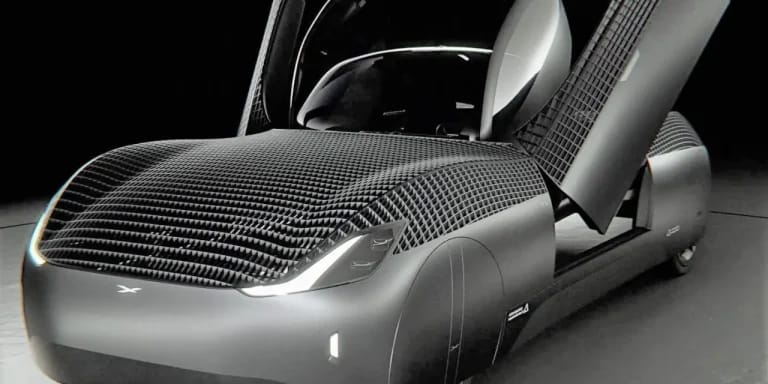 Nigerian senator, Ben Murray-Bruce on has disclosed that he pre-ordered a flying car from California-based startup Alef Aeronautics which is reportedly worth over $300,000.
The former Bayelsa East Senator on Friday, tweeted this with a photo of the black car and a receipt showing the preorder notice.
Murray-Bruce, an advocate of electric cars, said he was "thrilled" to announce his pre-order, adding that flying cars are no longer sci-fi.
Murray-Bruce said he would be bringing it to Nigeria and hoped the Nigeria Civil Aviation Authority (NCAA) would gladly receive it.
READ ALSO: Ukraine: Use Your Private Jets To Evacuate Nigerians Not Girlfriends – Ben Bruce Tells Politicians, Billionaires
"I am thrilled to announce my preorder of Alef, @AlefAeronautics, the first FAA-approved flying electric car! A testament to our boundless future—flying cars aren't just for sci-fi anymore. For years, I've been an advocate for electric vehicles, and I was the first to own one in Nigeria.
"Here's to the next leap in transportation. Africa, we rise! Excited to bring this revolution to Nigeria, and I hope the Nigeria Civil Aviation Authority (NCAA), @NigeriaCAA, is ready," he wrote.
See post below:
I am thrilled to announce my preorder of Alef, @AlefAeronautics, the first FAA-approved flying electric car! A testament to our boundless future—flying cars aren't just for sci-fi anymore. For years, I've been an advocate for electric vehicles, and I was the first to own one in… pic.twitter.com/vdchgO5zOs

— Ben Murray-Bruce (@benmurraybruce) July 7, 2023