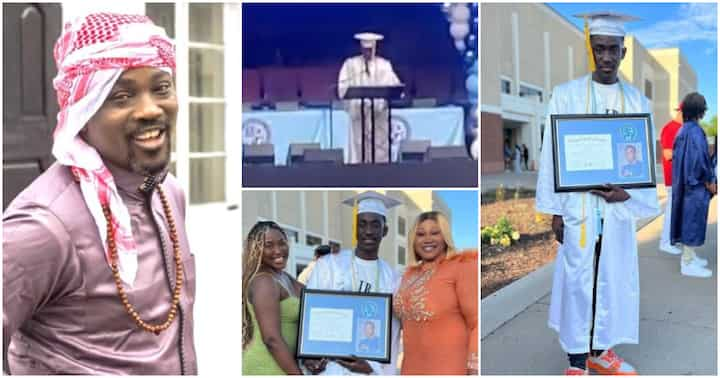 Jeebolar, the son of popular Fuji musician Wasiu Alabi Pasuma, has achieved a laudable feat in his academic pursuit.
In several posts on the his Instagram page, he celebrated graduating high school top of his class with a 4.20 GPA.
The high-achieving feat earned Jeebolar valedictorian scholarship money of over $400k (N198,483,000million), and acceptance into over twenty universities of choice. Jeebolar thanked his parents and siblings for helping him through school to shine bright.
READ ALSO: Pasuma Breaks Down In Tears At Daughter's Wedding (Video)
He wrote: "Finally!!!! Moving on to the next step of success. I'm thankful to God,My mom , My dad ,my sister and everyone for helping me along the way.I've received over $400k in scholarship Money and over 5 full rides and got into over 20 schools.Im ranked #1 in the school and I'm the Valedictorian with a 4.20 GPA .Commited to UIC HONORS COLLEGE Alhamdulilah ..Unto the next step..Forever going up. @officialpasuma @agbeke_sugarlip."
See post below: