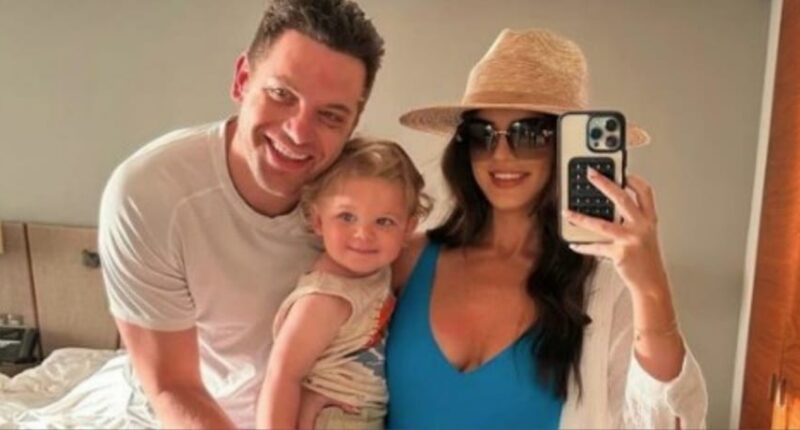 Bachelor in Paradise alum and fan favorite Raven Gates Gottschalk is pregnant with baby number two. They just went on a babymoon to Italy and she shared her thoughts on that as well as many other things. Along with her recent update to fans, she also revealed if she and Adam have chosen a name. Keep reading to find out more.
Raven Gates Gottschalk talks babymoon
BIP fan favorite couple Raven Gates Gottschalk and Adam Gottschalk are expecting their second child in less than two months. So, the couple decided on some time away and went to Italy for a babymoon. Raven shared photos throughout her trip and updated fans on where they were going. Now that she's back, she's sharing how it was traveling in Italy being pregnant.
Raven shared gorgeous photos of herself and Adam from their trip on Instagram. She wrote, "Baby moon 👶🏼 🌙 in Italy 🇮🇹 before we become a family of 4 in less than two months! 10/10 would recommend! We went to Rome, Florence, & ended in Lake Como 🤍 Sometimes I forget I'm even pregnant because the time is flying by so fast! 🤰🏻💕 grateful to have these memories with Adam!"
Fans have asked Raven what it was like traveling in Italy while pregnant. She said the flight there was great. However, she was uncomfortable on the flight back home. Raven said the Italians made her feel as though she was walking the red carpet with all the praise she got walking down the street. Everyone there respected her pregnancy and was extra kind.
She and Adam are now back home with their son Gates.
The baby comes in less than two months
Raven shared that their new little one will be making its debut in less than two months. She revealed she reached week 32 of her pregnancy the day she and Adam returned from Italy.
Do they have a baby name chosen for their new little bundle of joy? Nope. Raven said, "No we don't! We literally have not a clue what we are going to name this next child haha it will probably be a game time decision." The couple never did reveal the gender of baby number two. After waiting so long they decided to just wait until the baby's arrival to share all the details.
Raven also shared that she does plan on trying to breastfeed their new little one. However, she struggled with it when Gates was born.
What do you think about Raven's trip to Italy and not having a name chosen for their baby? Did you have a babymoon?
Stay tuned for more updates.
Latest posts by Jamie Colclasure
(see all)