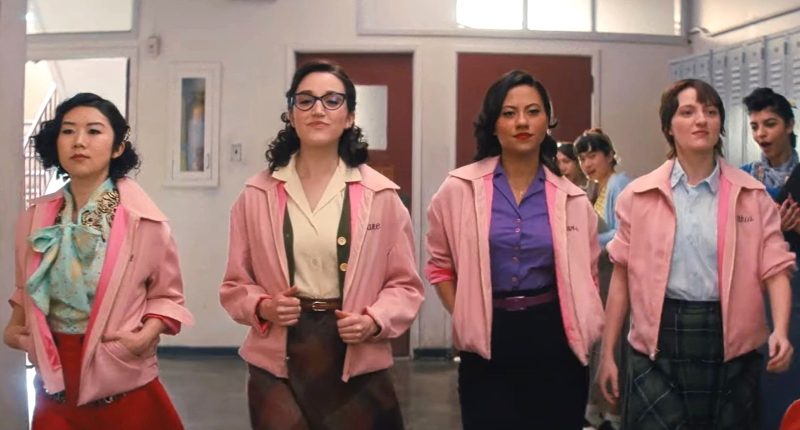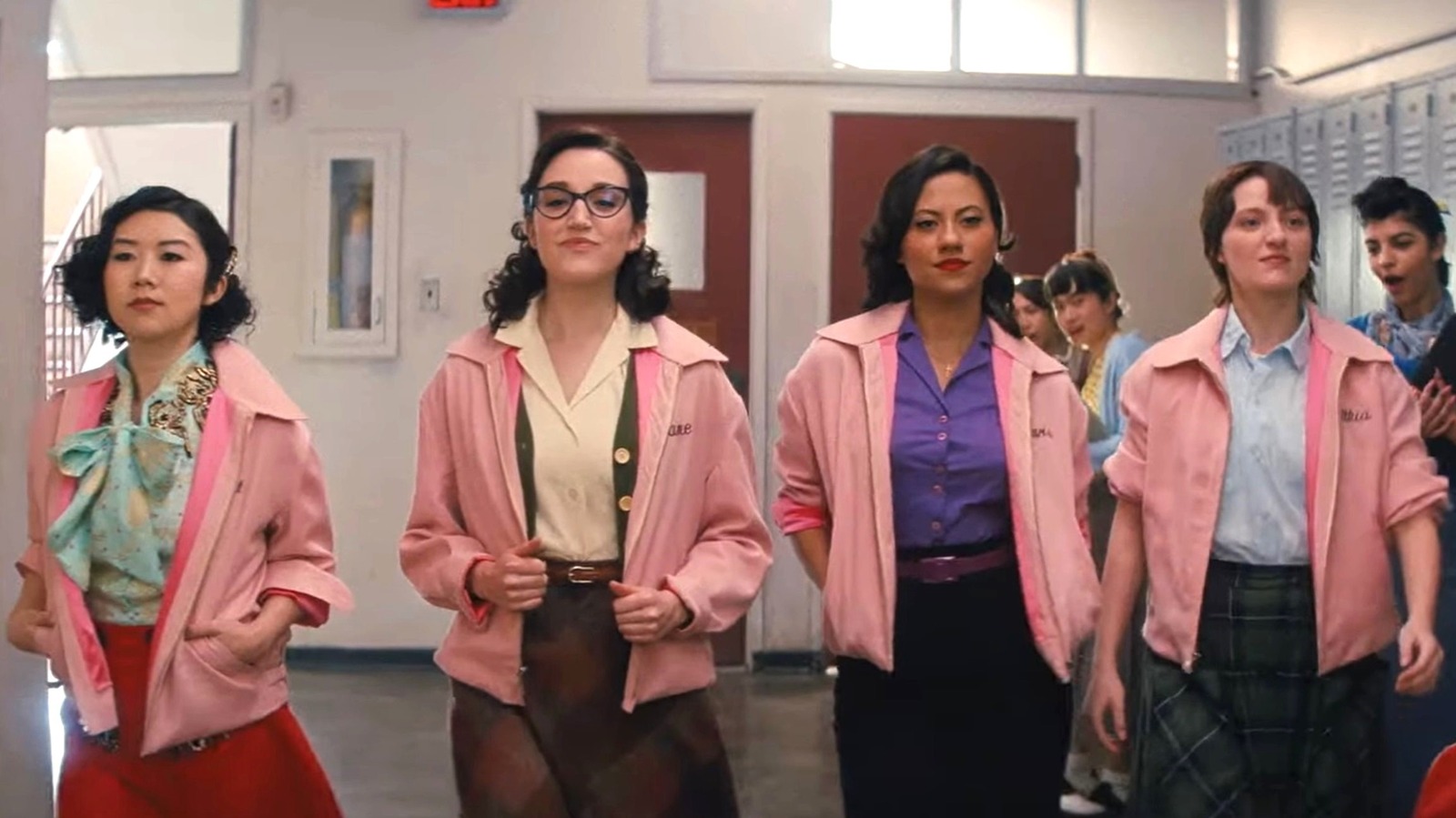 Of course, no "Grease" project would be complete without a rendition of the 1978 film's opening track. However, viewers can forget about hearing other familiar songs. Acclaimed songwriter Justin Tranter, who has penned hits for the likes of Justin Bieber, Fall Out Boy, and Imagine Dragons, came up with 31 original songs for the series.
In an interview with EW, actress Marisa Davila said, "I worked on the show for seven months straight, and I still listen to the music every day. There's absolutely no way you can get tired of them. It's a no-skip soundtrack. Justin and their team managed to mold together the old '50s style of music with a modern-day take on it."
Also modernized is the show's approach to inclusion. Show creator Annabel Oakes told EW that, although she was hesitant to expand upon such a beloved film, she enjoyed the idea of including characters of color and exploring social justice at the school.
Those behind "Grease: Rise of the Pink Ladies" seem to have pulled out all the stops, but many have already announced their refusal to watch. User @Rosskiernan_ tweeted, "This is not needed … the original movies are great on Paramount Plus and still hold up to this day; why reboot it." Another user, @tsotlhannibal, added, "This is so gonna get cancelled after one season." On Reddit, u/TheBigIdiotSalami took issue with the music: "It's so weird to hear Frankie Valli's main title song sung in that awful 21st century overproduced, over-enunciated singing."
Still, some are excitedly anticipating the series. U/aw-un said, "This show looks like my exact cup of tea, and I'm excited to see it!"