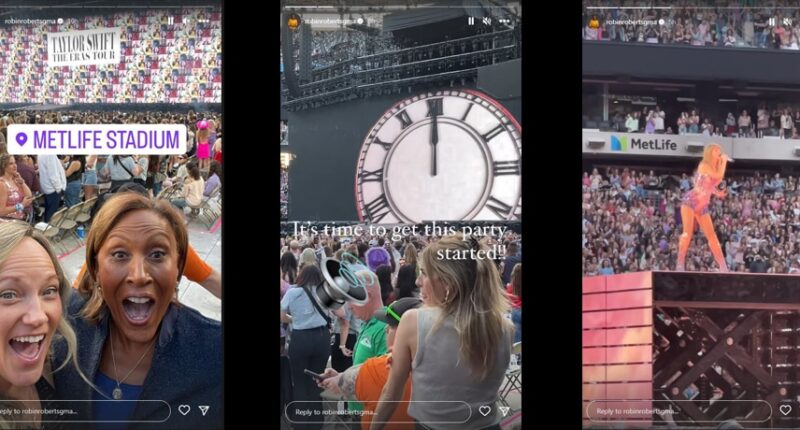 Robin Roberts and George Stephanopoulos both missed Good Morning America on Friday, and Roberts has revealed why she missed the show. While good fans might have thought it was just getting Memorial Day weekend started early, there was a much bigger reason that Robin missed the show.
Here is where Robin was on Friday instead of working on Good Morning America.
Why did Robin Roberts miss Good Morning America on Friday?
On Good Morning America on Friday, both Robin Roberts and George Stephanopoulos were absent from the show. Two familiar faces stepped in for them, with White Johnson and Juju Chang replacing them. This made Michael Strahan the only main host left on the show that day. Since this was the Friday before Memorial Day Weekend started, many fans thought they might have just kicked off their weekend early.
While neither explained their absence at first, Robin eventually popped onto her Instagram account and revealed why she wasn't on the show that day. Robin Roberts did start her holiday weekend early – and in style. She skipped GMA on Friday so she could be ready to party that night at the Taylor Swift concert at MetLife Stadium in New Jersey. Robin posted some photos from the show on her Instagram Stories.
The first photo showed Robin with a friend and the crowd behind them waiting for Taylor Swift to come out. The second photo showed the clock counting down to the concert's start. The next few videos showed Taylor Swift singing some of her hits. It looked like Robin was having a great time at the concert, and the fans in attendance were electric while watching the pop star deliver yet another great show.
Taylor Swift concert tour remains very popular
There are a lot of people who want to head out to see the new Eras Tour this year. It has become so in demand that Ticketmaster faced serious backlash last year when the on-sale date was a disaster, and scammers hit the site to buy up tickets and rip off the fans. Some fans blamed Swift, but the singer is always someone who will stand up for her fans and she went to bat for them in this instance as well.
Two days later, tickets sold out, and this included the two shows she announced for MetLife Stadium in New Jersey. At that time, Swift's Eras Tour sold over two million tickets in the short amount of time they went on sale. Humorously, stories popped up about parents sending notes to school asking for their kids' absences to be excused for attending the shows. In another case, a principal asked kids not to skip school for the show in a notice that used all Swift song lyrics.
What are your thoughts on Robin Roberts enjoying the Taylor Swift concert? Do you plan on hitting one of the upcoming shows? Let us know your thoughts in the comments below.
Latest posts by Shawn Lealos
(see all)