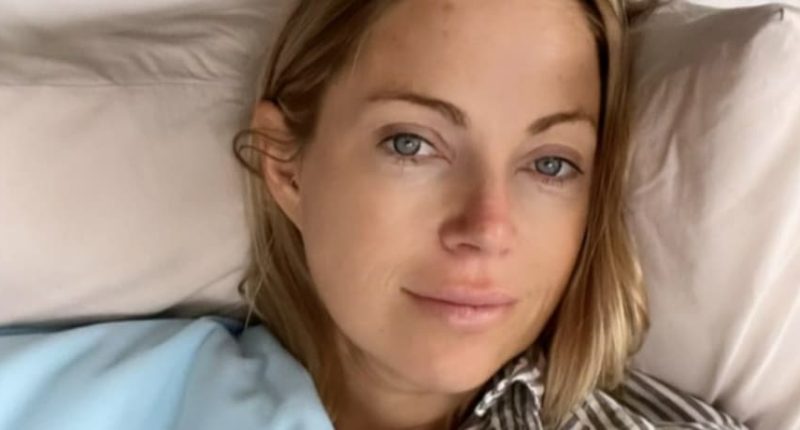 Bachelor alum Sarah Herron shared devastating news with her fans. She and her fiance Dylan Brown had to say goodbye to their first son. Sarah was only 24 weeks pregnant. Keep reading to find out more about her tragic loss.
Sarah Herron shares loss of son
Sarah Herron went to Instagram to share the horrible news that she and Dylan lost their son. She was only 24 weeks along. Sarah shared multiple photos of her being pregnant. The photos were all about special moments she felt like she shared with their son. One photo showed her and Dylan holding their little boy after he was born.
She began her caption by saying, "On January 28th, at 24 weeks old, our beautiful son Oliver Brown was born. He passed away in his dad's arms shortly after. There are no words for the magnitude of loss and pain we're experiencing. It's beautiful and simultaneously tragic. He had my nose and his dad's mouth and long fingers."
Sarah went on to share how Oliver defied so many IVF odds. However, she knows that a higher power had different plans for the three of them. She continued on saying, "Our time together was short, but we are grateful for the days we had with Oliver in my belly. He has taught us so much about the integrity of life, love and death. Oliver filled our home and hearts with so much love and most importantly, optimism."
Sarah also shared that while his body was small his legacy will always be larger than life. She continued sharing special moments that she shared with Oliver while pregnant with him. He swam with sea turtles and enjoyed snuggles with brother Rio, their dog, on her lap. Oliver also loved his daddy's cooking. These are moments she and Dylan will always cherish.
He taught them a lot
Sarah concluded her post by saying, "While our hearts are shattered beyond comprehension, we are comforted knowing that our son's soul only ever knew love and will not suffer in a body that wasn't built for this life. We'll never understand the cruelty of it all, but through the darkness, Oliver remains so so bright. We love you so much, baby boy. You will never be replaced. You are so perfect and awesome."
She signed it love mommy and daddy.
Bachelor Nation went to the comment section to send love and support to both of them.
Our hearts are broken for Sarah and Dylan.
Stay tuned for more updates.
Latest posts by Jamie Colclasure
(see all)