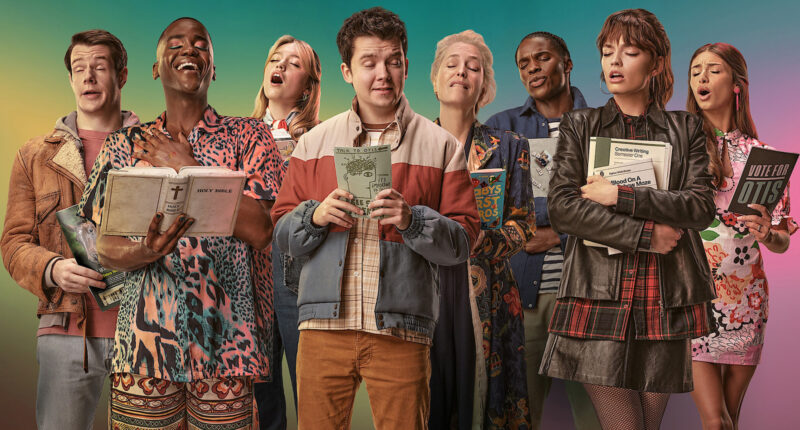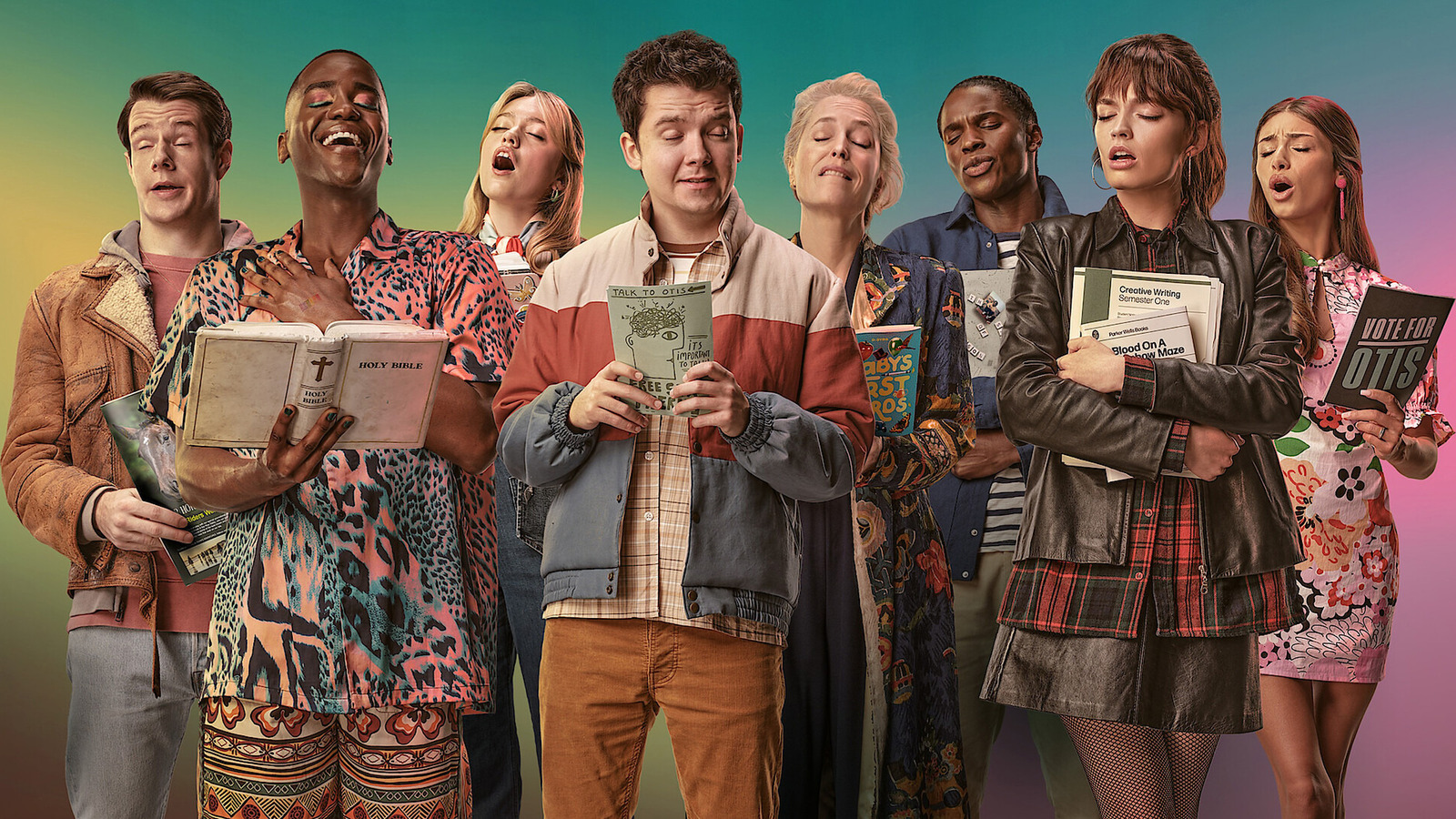 Add onto this a continued determination to ensure that no sexual experience teenagers may face isn't depicted in some capacity, and the show's characters now don't appear to have a life outside of their respective narratives. There's no time for anything that could deepen their characterization, unless it also helps propel the series toward its end. This is especially disappointing considering the series fails to give rich characters like Eric (Ncuti Gatwa) the send-offs they need; Eric's plot this season, struggling to navigate his sexuality with his Christian faith, stumbles because his faith only comes into focus when the narrative depends on it. By the halfway point, when that plot directly transforms into high-concept fantasy, I got the sense the writers had no idea how to do justice to such a weighty topic.
But that is still a relative high point in the season when compared to the dismal overlapping storyline. At the end of Season 3, Moordale Secondary School closed for good, with all students told to find somewhere else to complete their final semester of studies before heading off to university. Now at a neighboring school, Otis aims to resume his position as sex therapist only to discover that — shock! — they have a sex therapist of their own, the mysterious Scot O (Thaddea Graham), who is considerably more knowledgeable and personable than the awkward teen. Soon, a battle breaks out to see who will be named the school's definitive therapist, an ongoing narrative until the final episode, even though it has no stakes upon arrival. Weren't we just told at the end of the previous season that they'll be leaving school soon? Why should we care about who gets to be the school's sex therapist for a few weeks? By the final episode, it seems like even the writers agree with me: When a teacher calls the whole debacle a "waste of time," it's hard not to nod in agreement.
When watched immediately after Season 3, this only raises more questions than it answers. I'm not one to poke at plot holes, but come on, the last school got closed after getting a reputation for being the "sex school" in the press — how is this school where the students express similarly unashamed sexuality not getting a similar rep, especially when it has support from the teachers? Although speaking of the teachers, it's genuinely unexpected that one of the few successful storylines this time around belongs to the reserved former headteacher Michael (Alistair Petrie), whose overlapping arc about moving on from his marriage is developed more than the teen characters' stories at the center. That a teen drama is most accomplished in the writing of a middle-aged man is probably a sign that, after four seasons, many of its characters haven't gone through the growth they need to be able to sustain more intense plotlines; they've remained one-note in their seemingly never-ending adolescence.