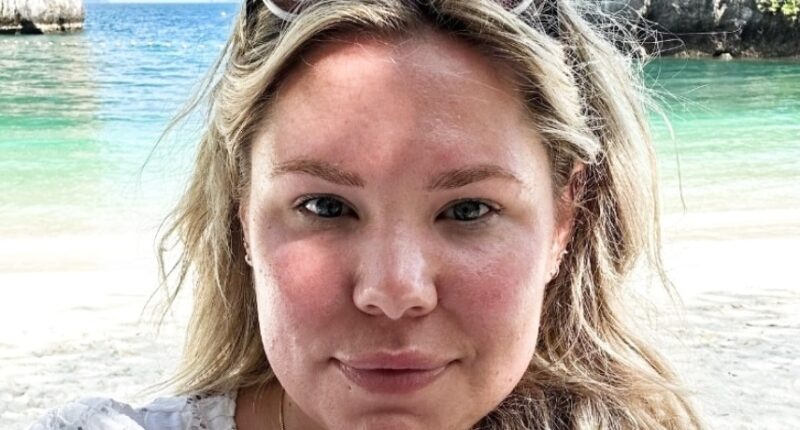 Fans of MTV's Teen Mom are seemingly in agreement that Kailyn Lowry is making a huge parenting mistake and putting her son in an unnecessary amount of danger because of it. What did she do that has MTV fans so up in arms? And, which one of her children is she putting in danger? Keep reading to see what has fans in a frenzy.
Lux Russell Lowry, 5, graduates kindergarten
On Friday, Kailyn Lowry of MTV's Teen Mom revealed her son Lux, 5, graduated from kindergarten. Her post included a proud photo of herself with her son, a photo with a certificate of his graduation, and a photo of himself with his two classmates.
For the most part, Teen Mom fans thought this was a really sweet post. And, they had a lot of great things to say in the comments about it. On Reddit, however, it was a different story. There was something Kailyn Lowry did in the caption of this post that had fans pretty upset.
Her very simple caption read: "& just like that @luxrlowry is off to first grade."
This caption highlighted what many fans deemed to be a poor parenting choice on Kailyn's part. And, they weren't exactly happy about it.
Teen Mom fans horrified as Kailyn Lowry risks son's Safety
On Reddit, several fans were pretty quick to call attention to the fact that Kailyn Lowry's five-year-old has an Instagram handle. Turns out, he has an Instagram account with nearly 300 posts and over 168K followers. It appears that it has been a couple of months since anything was posted on the account. And, the account does make it crystal clear that it is managed by Kailyn and Lux has absolutely no access to it. But, those safety precautions aren't stopping MTV fans from feeling uncomfortable that the account even exists in the first place.
In fact, many fans were extremely vocal on Reddit about how concerning this Instagram account is:
"Why does her first grader have an Instagram handle?"
"She wants to be a 'momager' like Kris Kardashian."
"They all have one. She's created them while they were very young and tagged them in posts because she's hoping they can monetize them. I guess she's hoping they become influencers."
"so weird to have a child so young with his own instagram. girl…."
While most Teen Mom fans agree having her children on Instagram with their own accounts at such young ages is weird, others suspect it is a smart business move. And, she could just be setting her kids up to be social media influencers when they grow up and take advantage of the Teen Mom fans already following their accounts.
Do you agree that Kailyn Lowry is taking things too far with her son Lux given his age? Do you think she is putting him in danger? Or, are fans just getting in a frenzy over nothing? Let us know in the comments down below. And, keep coming back for more MTV news.
Latest posts by Trisha Faulkner
(see all)