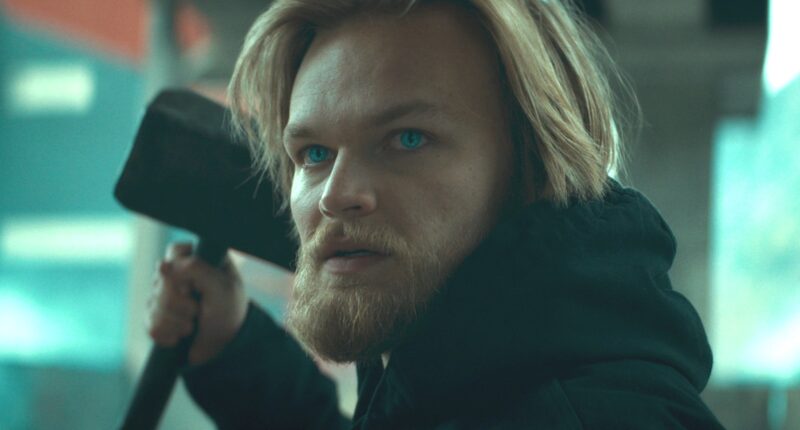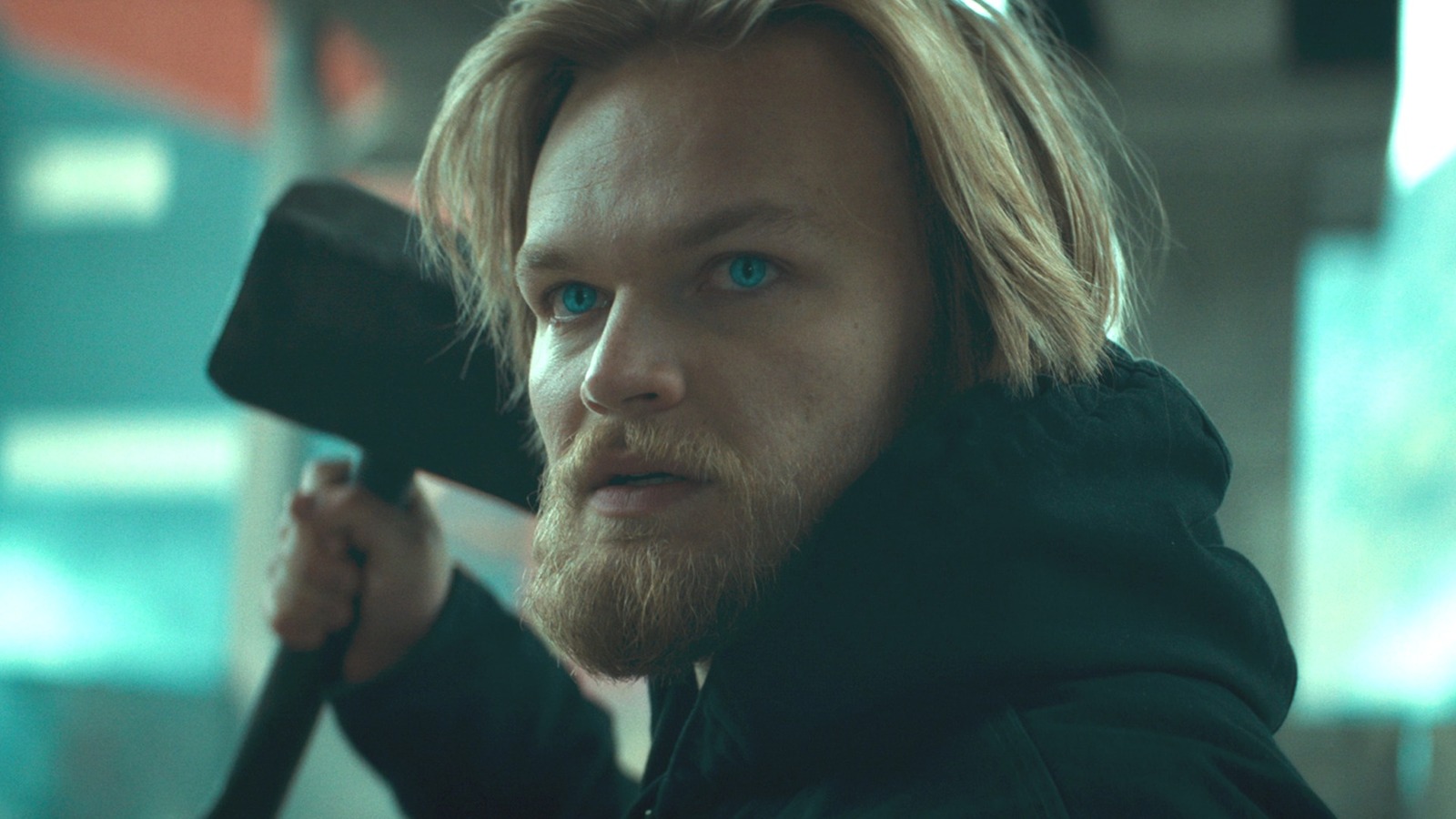 In the first season of "Ragnarok," after moving to Edda and becoming the reincarnation of Thor, Magne becomes friends with Isolde, a climate-change activist. One day, when he and Isolde hike up a glacier for evidence of wrongdoing by Jutul Industries, Magne gets a call from his half-brother Laurits (Jonas Strand Gravli) about his mother and leaves. Meanwhile, the head of Jutul Industries, Vidar (Gísli Örn Garđarsson), is also in the mountains. He strips, stalks a reindeer, tears its heart out, and eats it.
Magne gets home but it turns out to be a false alarm, so he starts to return to Isolde. He watches as Isolde paraglides off the mountain, but she hits the power lines and is killed. The students at the school mourn Isolde's death while Vidar admits to Ran (Synnøve Macody Lund), his so-called wife, that he killed her. It turns out Vidar and the rest of the Jutuls — including Magne's classmates Fjor (Herman Tømmeraas) and Saxa (Theresa Frostad Eggesbø) — are immortal giants.
Magne realizes when Vidar cuts up reindeer meat during a camping trip that it smells like Isolde's jacket when she died. He tells Vidar he won't get away with killing her, so Vidar sends his dog, a hellhound named Thrym, after Magne, who eventually kills it. The Jutuls want to punish Magne for Thrym's death. Among other punishments, they order him to attend a psychological evaluation, but Magne refuses to take the drugs for schizophrenia he's given.