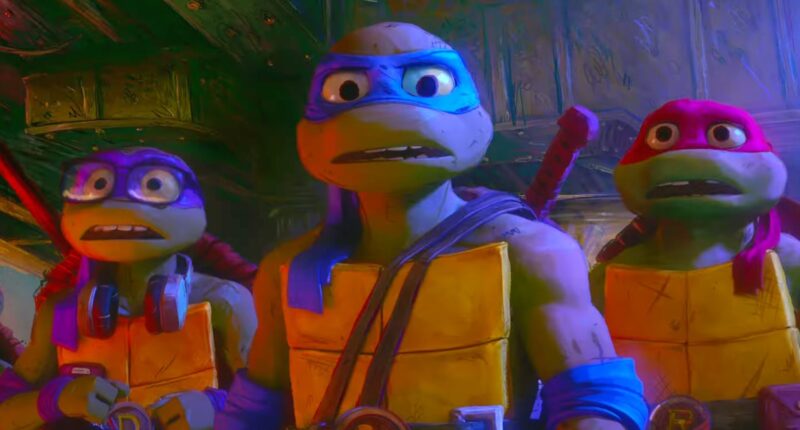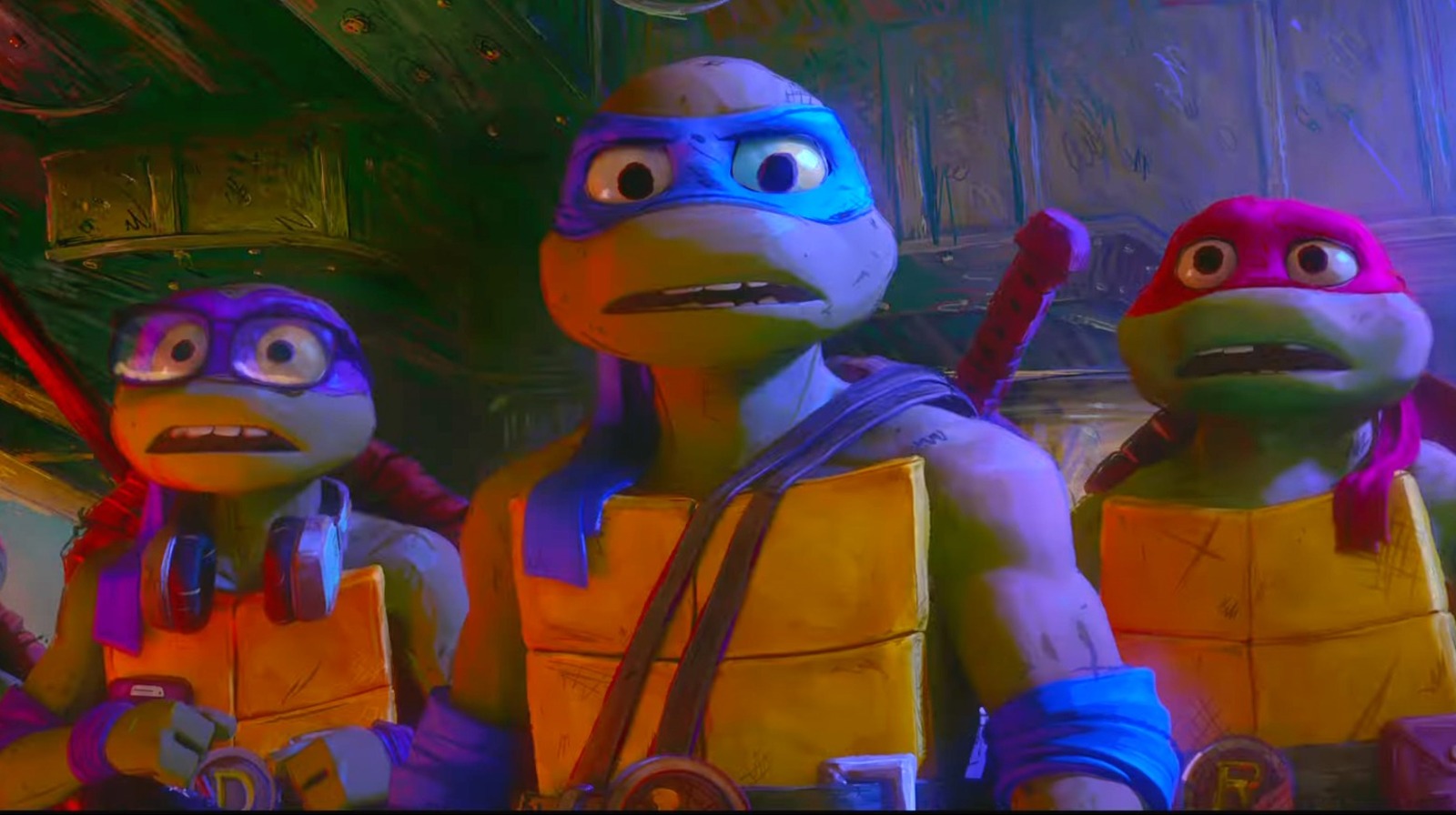 The key thing to remember about "Teenage Mutant Ninja Turtles: Mutant Mayhem" is that at this point in their lives, the mutated crime fighters haven't been in the public eye very much. Therefore, as all kinds of genuinely villainous and dangerous mutants run amuck throughout New York City, they can easily be mistaken for some of these baddies as they try to do good deeds. So, it's not a great look if they're found by potential military personnel at the site of an apartment building's destruction.
Fans on Twitter have come together to share their worry that, specifically in this scene, the turtles could be taken away and heartbreakingly labeled as "monsters" by their captors despite their heroism. "I SWEAR TO GOD of they use the "monsters" card I'm losing it completely," tweeted @lux_y05, with @RizzmTism32346 commenting, "Oh god they're gonna get hurt," along with two crying emojis. As for @doniessglasses, they fully expect this to be a life-changing moment in the film should the young heroes end up captured.
One can only hope that if April's apartment is wrecked and the turtles end up in custody, they'll all bounce back stronger than ever, eager to take down the villains that are really terrorizing their home city. We'll find out for sure on August 2 when "Teenage Mutant Ninja Turtles: Mutant Mayhem" releases in theaters.