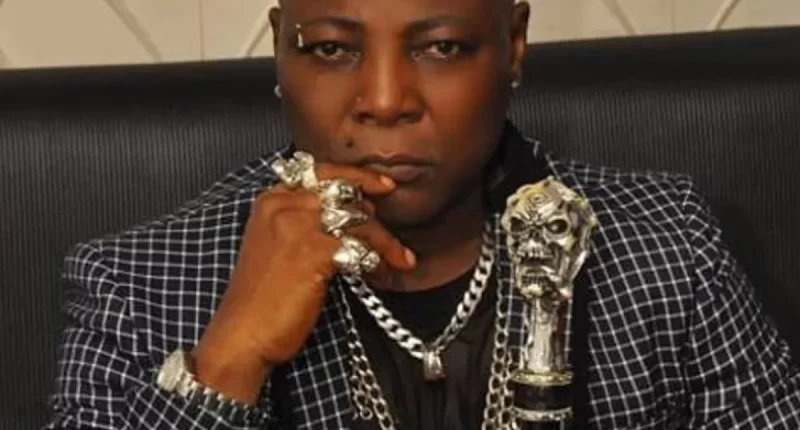 Ahead of the inauguration of the President-elect, Bola Tinubu, controversial Nigerian singer, Charles Chukwuemeka Oputa, popularly known as Charly Boy has urged Nigerians not to feel unhappy over the country's situation.
The veteran singer led this out in a post via Instagram on Sunday, stating that many people are unhappy about how issues regarding the 2023 election in Nigeria have panned out.
Charly Boy disclosed that it feels like evil and wickedness have won over the goodness and desire of many Nigerians.
The entertainer also said, it is important for people to be gentle with themselves and remember that things are not yet over.
He wrote: "I know many pple are sad and unhappy about how Nigeria has panned out. It feels like evil and wickedness has won over goodness and the desire of millions of Nigerians. Don't be unhappy. Be gentle with urself and let the process play out.
READ MORE: 'Judges Ordered To Discard Lawsuits Against Tinubu' – Charly Boy Alleges
"Just remember, it's not yet over. For now, smile and make urself a priority. A very happy, peaceful and reflective Sunday my people. God is able"
Recall that Charles Oputa had earlier said via his Twitter handle that this is just the beginning of the unprecedented corruption Nigerians will see should the President-elect, Tinubu be sworn-in on May 29th.
The 'Nwata Miss' crooner said Nigerians should be prepared for the worst if Tinubu is inaugurated as president.
Sharing screenshots of the allegations against Seyi Tinubu, Charly Boy wrote, "We never see anything.
"If INEC-select president succeed enter May 29th, we go see Shege Banza."