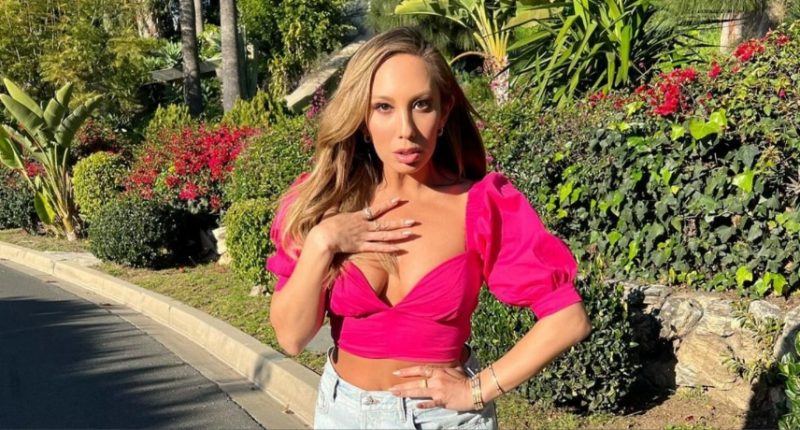 Latest posts by Nikole Behrens
(see all)
Cheryl Burke kicked off 2023 as a completely single woman. However, she's not at all lonely.
Her divorce from actor Matthew Lawrence was rough and he wasted no time moving on with someone new. Although Cheryl would like to find love again someday, now isn't quite the time.
However, many fans might not realize that Cheryl Burke was almost part of Bachelor Nation. Keep reading to see what she had to say!
Cheryl Burke nearly became the lead on The Bachelorette
According to Cheryl Burke, she almost nearly was on The Bachelorette at one point in time. The dancer revealed in a recent interview that she was finalizing talks to be cast as the lead. But at some point, things fell through.
"I don't know if Chris [Harrison] had the final word," Cheryl admitted to ET. "But this was like, during those darker days, where… I was a little rowdy maybe. It wasn't meant to be because obviously it didn't happen."
This would have been before she married Matthew Lawrence in 2019, but she didn't share the specific year.
The professional dancer has always been open and honest about her alcohol addiction. But the good news is that she has been sober for the past several years.
Would you have liked to see Cheryl Burke as part of Bachelor Nation? Share your thoughts and opinions in the comments below.
The dancer sincerely hopes to find love again someday
Right now, Cheryl Burke is focused on herself and is excited about what the future holds. And of course, that means she's open to dating again sometime down the line. But perhaps not quite yet.
"I have always been open to doing new things. And, you know, hey, I'm still looking for love," Cheryl went on to say. "I mean, I'm not looking, you know what I'm saying? I'm dating myself at the moment. I totally would get married again. I mean, I know we should probably go from like meeting somebody first, not like straight to the altar, but our time is limited on this planet."
After finalizing her divorce, the 38-year-old dancer is taking some time to figure out what she wants in a life partner. But she does have a few ideas.
Cheryl told ET that she is looking for "Someone who, honestly, first of all, is OK and secure with themselves. That really is a person who knows that we are here to evolve as human beings and who wants to grow and continue to learn and stay curious. I think that that is very important and whether we're on the same path, it's irrelevant, I think it's just someone who knows that life continues to move forward."
Love DWTS? Check back soon for more news and updates on the cast!