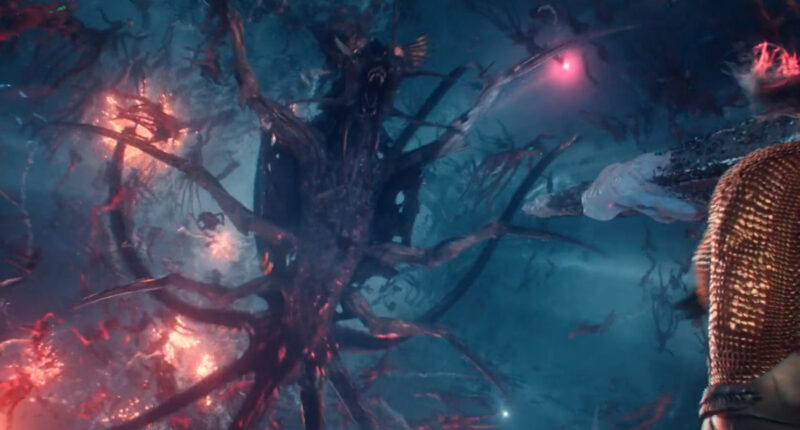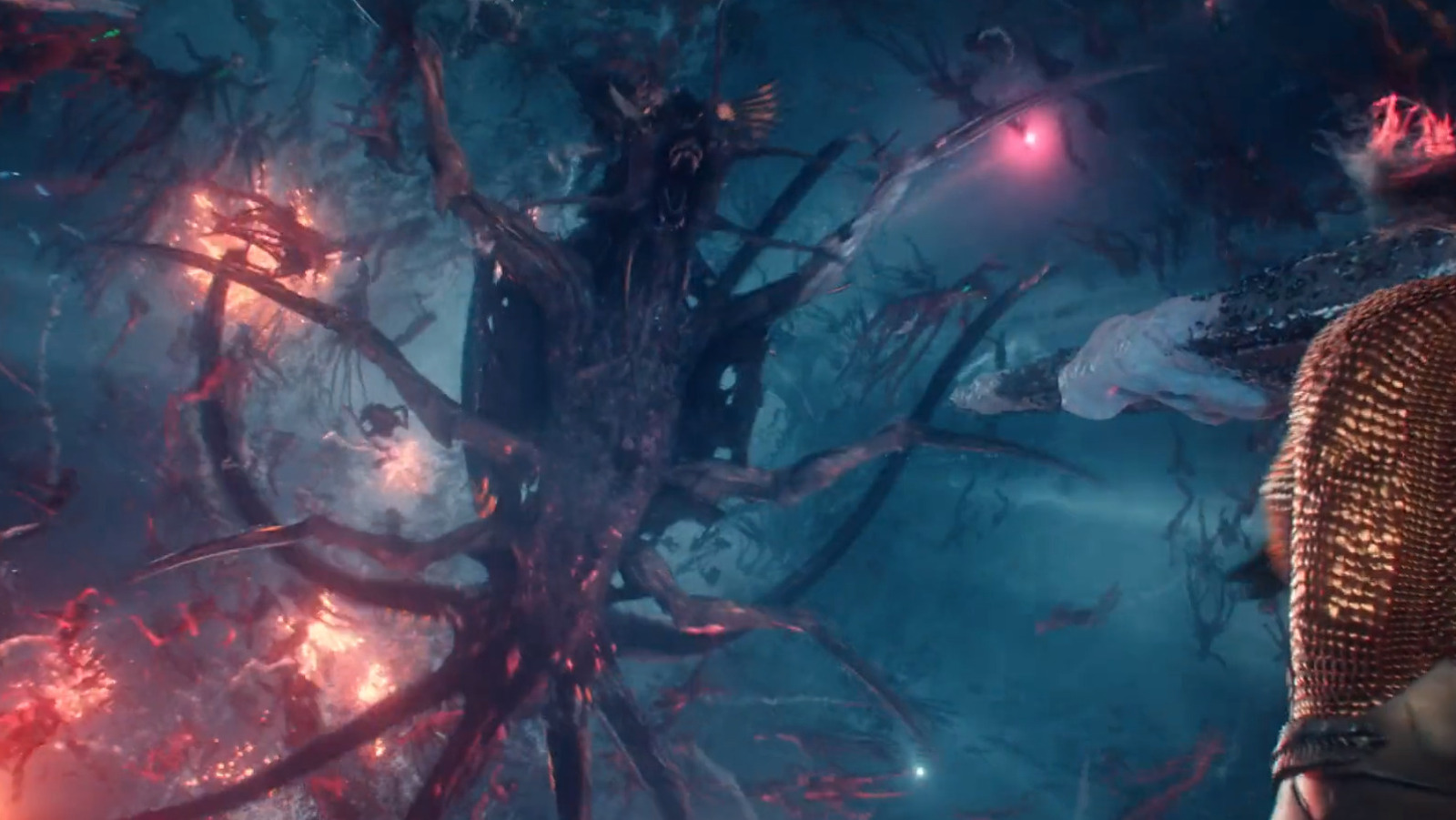 "Aquaman 2" director James Wan is no stranger to creepy monsters and malevolent forces. He got his start in the horror genre, filming the likes of "Saw," "Insidious," and "The Conjuring." He may have transitioned over to blockbuster filmmaking, but he hasn't lost sight of his roots, and in addition to the Trench Queen, the "Aquaman and the Lost Kingdom" trailer promises plenty of other freaky beasts. It looks as though an army of the undead come into play, and there are several formidable-looking beasts that are sure to cause Arthur and crew problems. Even if the monster in question isn't the Trench Queen, it's still perfectly Wan-esque. 
In fact, there have been multiple Trench Queens in the comics. After the death of the first one, Trench Queen II was introduced in "Aquaman" Vol. 8 #56. She's marginally more civilized than her predecessor. There's still hostility between the Trench and other kingdoms, but she usually makes an attempt to keep peace when possible. However, the monster depicted in the trailer certainly seems more animalistic, and if they are indeed going to adapt the creature to the big screen, it'll probably be more in line with earlier incarnations of the character. 
Even though a fully-fledged "Trench" movie never came to fruition, fans can still get their fix with "Aquaman 2," coming to theaters on December 20.