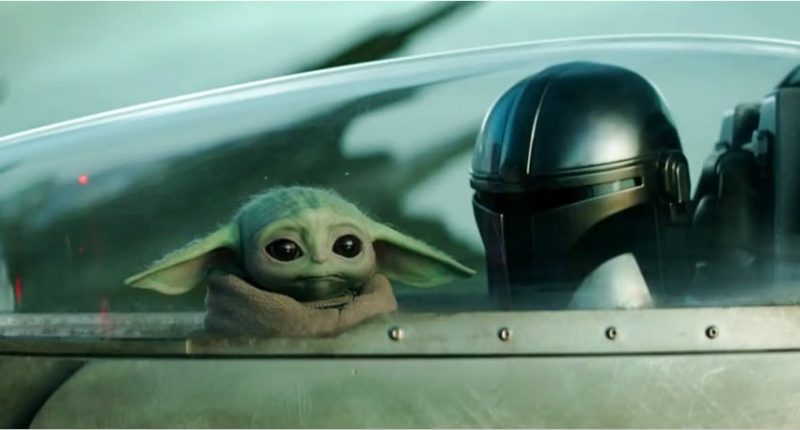 Latest posts by Nick Davis
(see all)
The Mandalorian Season 3 is off to a fantastic start. The first two episodes have been brief but extremely exciting. We've gotten to see Din Djarin and Grogu reunite, more of the Darksaber in action, and a brief glimpse at a goliath Mythosaur in the Mines of Mandalore. So much excitement in just a couple of entries, so of course many are anxiously waiting on the next addition. So when is it? When is The Mandalorian Season 3, Episode 3 arriving on Disney+? And what can we expect from the story?
Season 3, Episode 3
Season 3, Episode 2 ends with a pretty major moment for Din Djarin. He finally bathes in the waters within the Mines of Mandalore. He almost dies in the process, of course, because it wouldn't be The Mandalorian without that. Din is now officially forgiven for the transgression of showing his face to others. Bo-Katan and he are both now aware that Mandalore is safe to support life, albeit a little dangerous in other ways.
So the question is, where will the story be going in Episode 3? There are a lot of potential directions. Clearly, there's a conflict between Din Djarin and Bo-Katan brewing. That much has been clear since the Season 2 finale when Din found out he is the rightful owner of the Darksaber, and Bo-Katan can only win it from him in noble combat. The Darksaber is necessary to rule Mandalore, and Bo-Katan is Mandalorian royalty. Episode 3 may delve deeper into that. It may also delve deeper into the lore of the planet of Mandalore. We got some exploration in Episode 2 as Din and Grogu saw the planet for the first time. There's still so much more to see. That leaves a lot of different directions where Episode 3 could possibly go.
The Mandalorian is premiering new episodes every Wednesday. That's not changing for Episode 3. So, the next chapter of the story is coming on March 15th on Disney+. It's going to be an impressively-long chapter, too.
The Mandalorian
There were fan complaints that the first episode of Season 3 was too short at just 35 minutes long. For a show so epic in scale, it felt a little underwhelming to see its long-awaited Season 3 premiere running at sitcom length. They are more than making up for this with Episode 3, however. It's actually going to be the longest episode of the series thus far at just over 56 minutes. That means Season 3 contains both the longest and the shortest episodes of the whole show. It's clear that there's going to be a lot going on in Episode 3, which is more than enough reason to be excited if you weren't already.
The Mandalorian Season 3 continues to premiere new episodes every Wednesday.