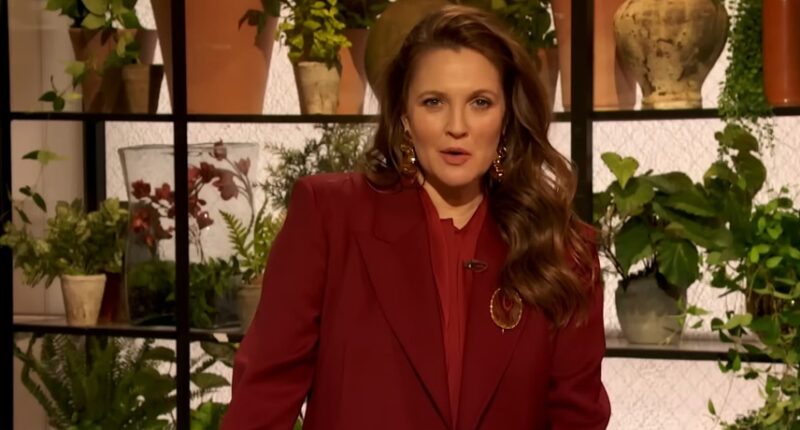 Drew Barrymore made a shocking comment about her mother, saying she can't wait until her mother dies. While Drew said she didn't feel good about what she said, she admitted it was something that really weighs on her. Here is a look at what Drew said about her mother and why she feels this way.
Drew Barrymore slams her mother again
Drew Barrymore was talking to Vulture about her life and her past. During the interview, the discussion approached her relationship with her mother, Jaid. In the shocking interview, Drew said that she couldn't wait for her mother to die. She said that her friends have mothers who are dead, but she doesn't "have that luxury." She then said, "I cannot wait."
Drew and her mother had a tough relationship since she was emancipated as a teen, escaping the hold her mom had on her and her career. Drew said she doesn't want to think about wishing her mother was dead and wishes her to be happy. However, she also said she has to "grow in spite of her being on this planet."
Drew said later in the interview that she felt bad about saying this about her mom. However, she also said that it "didn't feel good," she does care and will always care, but she knows she has built a wall up and will always be on guard. "I think she created a monster, and she didn't know what to do with the monster," Drew said of her own childhood.
Drew Barrymore's tough childhood
Drew Barrymore was a child star, with early breakout roles in movies like E.T.: The Extra-Terrestrial and Firestarter. However, her home life was not as good. Her father was an abusive drunk who abandoned the family when Drew was a child. She said in the interview that he threw her into a wall when she was three and burned her hand with a candle. He told her pain opened her imagination. Despite this, Drew said she forgave him for his past before he died in 2004.
However, Drew has never forgiven her mother. When Drew was a child star, her mother acted more like a manager and took her daughter to parties at clubs like Studio 54 and Limelight. Drew said she had her first beer when she was nine at Rob Lowe's 20th birthday party and started doing cocaine when she was 12. She went to rehab as a teen, but her mother pulled her out for a movie role. Drew ended up emancipating herself from her mother after she began living with David Crosby and his wife, Jan Dance.
What are your thoughts on Drew Barrymore and her comments about her mother? Let us know your thoughts in the comments below.
Latest posts by Shawn Lealos
(see all)