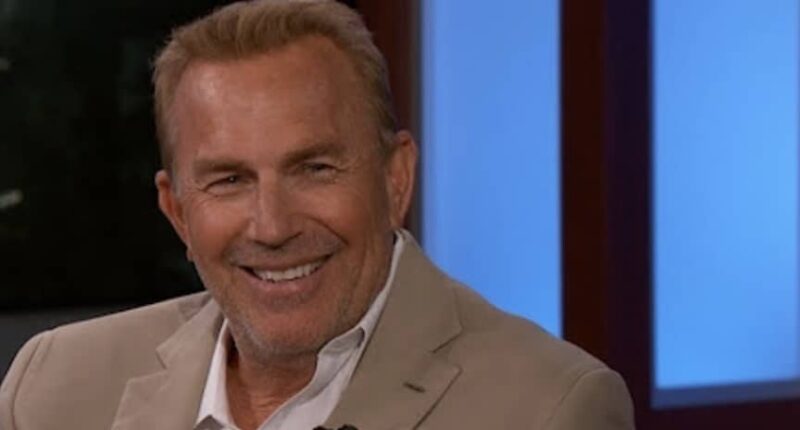 This week, Yellowstone alum Kevin Costner and his soon-to-be ex-wife went to court to start to settle their divorce. The Field of Dreams star's biggest concern was that she has not vacated their $145 million Santa Barbara complex with their three children.
What did the judge rule, and why is removing Christine Baumgartner so important to his livelihood?
Does Kevin Costner Finally Get His House Back?
This week America celebrated its independence. Thanks to a recent court decision, Kevin Costner may be celebrating twice. According to People, Christine Costner needs to vacate their luxurious $145 million Santa Barbara complex by the end of July.
Judge Thomas Anderele made this decision with Christine in the courthouse, and Kevin appearing on Zoom. This is a huge win for the award-winning actor and director. Sources reveal that "Kevin was happy" that this decision went in his favor.
Before the couple married in 2004, Christine Baumgartner Costner signed a prenup that required her to vacate the home within 30 days of filing for divorce. In accordance with the prenup, Costner had to give her $1.4 million, which has already been done.
Now, she has to find a place to move to. She will be bringing their three children, Cayden, 15, Hayes, 14, and Grace, 13. They will need to get packing soon.
Moreover, Kevin can finally make money again.
Kevin Costner Unable To Make Money With Christine In Home
Currently, Kevin Costner is an unemployed Paramount actor. The recent court papers revealed that he is done playing John Dutton on Yellowstone. Instead, he is working on his passion project Horizon. This is a four-movie project that starts pre-Civil War and continues through the Western Expansion.
Costner is starring and directing this epic four-movie project. He is also financing it, along with a couple of non-Hollywood friends. He has everything on the line. But, he has been unable to work on it at home due to the chaos with his soon-to-be ex-wife, Christine Baumgartner.
According to US Magazine, the situation has made it impossible for Costner to work. He has editors staying at the Beach Club property on the complex,  but he is not able to be there. "Every day Kevin is not there is a day completion of the Horizon I film is delayed."
In addition, until this movie is out and making money, Costner's 2023 income will be severely restricted. Now, he has to wait just three more weeks before he can get to work on this delayed passion project.
Yellowstone Star Returning To Court In November
Are Kevin Costner's divorce woes over? For now, he can breathe easier his team can expect to work in peace and finish producing the first two Horizon movies. But, the couple still has to return to court to determine child support.
Baumgartner has asked for an eye-watering $245 thousand a month. This figure does not include health care, extracurricular activities, and private school. Besides accusing Mrs. Costner of padding the amount to cover her plastic surgery and personal trainer costs, Costner's team has countered 15 percent of that cost. That set monthly amount will be determined in November.
All along, Chris Costner has alleged that the Bull Durham star did not offer enough money to raise their children in the style in which they are accustomed to. That includes expensive trips, private jets, and luxury hotels.
In addition, Kevin's income is in transition. As he is no longer portraying John Dutton on the top cable show Yellowstone, will he be making money on Horizon by November? Not very likely.
Christine Baumgartner has responded to Kevin Costner's child support offer, detailing why she's asking for so muchhttps://t.co/tn1bzxYPR4

— JustJared.com (@JustJared) July 8, 2023
Yellowstone fans, what do you think of this latest outcome?
Latest posts by Georgia Makitalo
(see all)