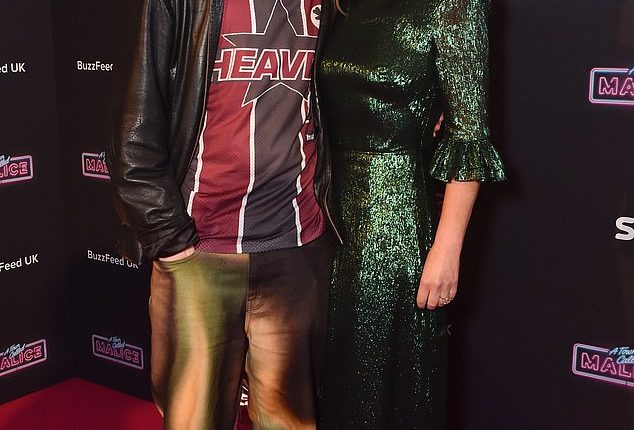 Lennon Gallagher, 23, is spitting image of dad Liam as he joins newly-engaged mum Patsy Kensit at A Town Called Malice premiere
Lennon Gallagher appeared the spitting image of Dad Noel as he hit the red carpet with mum Patsy Kensit  at a A Town Called Malice premiere in London on Wednesday.
The 23-year-old model cut a casual figure in football jersey and leather jacket, which he teamed with bleached jeans. 
He completed the look with comfy trainers and donned a white pearl necklace with his hair in his father's famous shaggy style. 
Lennon was joined by newly-engaged mum Patsy, 55, who looked gorgeous in a green metallic dress.
Posing: Lennon Gallagher appeared the spitting image of Dad Noel as he hit the red carpet with mum Patsy Kensit A Town Called Malice premiere in London on Wednesday
Post source: Trending Today London