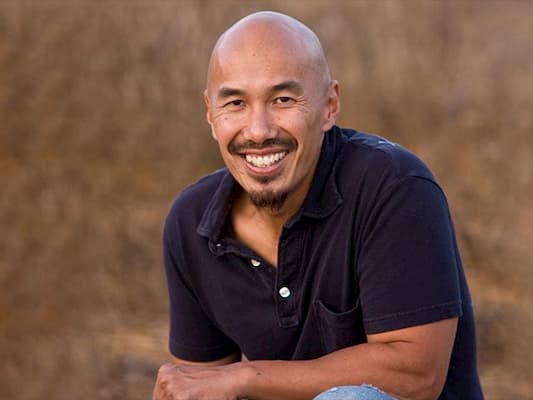 Francis Chan Biography
Francis Chan is a renowned American Protestant Pastor, author, and teacher. He is highly recognized for his former role as the teaching pastor of Cornerstone Community Church in Simi Valley, California. This is a church he had started in 1994 alongside his wife.
Chan is also the Founder and Chancellor of Eternity Bible College and author of various best-selling books. Such books include; Crazy Love: Overwhelmed by a Relentless God, You and Me Forever: Marriage In Light of Eternity, and Forgotten God: Reversing Our Tragic Neglect of the Holy Spirit.
Francis was born the third child to his parents Pak-Sum Chan, and Wan-bing Mui. Unfortunately, his mother died during his childbirth of excessive bleeding. This left his father with three children to bring up. He was then named after his city of birth, San Francisco.
He was then sent to Hong Kong where he was raised by his grandmother. His dad married another wife, Amy Law giving Francis a step-sister, Gloria. However, when Francis was eight years, his step-mother died in an automobile accident.
His father remarried once more, this time, Josephine Leung, Leung raised four children with lots of care and Godly influence. Unfortunately, in 1979 when he was just 12, his father died of cancer.
Chan graduated from his high school education and later joined Master's College graduating with a bachelor of arts. Later on, he graduated with a master of divinity from The Master's Seminary.
…….
After his seminary degree, Francis became a youth pastor in Chatsworth, California, at the Church at Rocky Peak. After a while, Chan left the pastoral position citing that he was living a hypocritical life. He further states that those were the worst years of his life.
In 1994, Chan, his wife Lisa, and 30 others founded Cornerstone Community Church and within two months, its attendance shot to 100. The church continued growing until 2000 when it received approval from local officials to build expansion capacity.
This was steered to support a 1600-member congregation. As of January 2008, Cornerstone had grown to be one of the largest churches in Ventura County, California.
In 2004, Chan founded Eternity Bible College as a ministry of Cornerstone Community Church with a start of 100 students. Four years down the line, Eternity launched an abroad program in Ecuador. As of 2009, the college had 47 graduates serving in various countries in the world.
However, On Sunday, April 18, 2010, Francis announced to his congregation that he had to resign at Cornerstone in Simi Valley. In June 2011, Chan stated that he felt a call to San Francisco. He then relocated to northern California and started a church planting movement of house churches, We Are Church.
In 2020, Chan relocated to Hong Kong where he lives and works in Sham Shui Po. This is the poorest area in Hing Kong and the surroundings where his mother used to minister in the 1950s.
Francis Chan Age
How old is Francis Chan? Francis is 56 years old as of 2023. He was born on August 31, 1967, In San Francisco, California, the United States of America. In addition, he celebrates his birthday every 31st day of August.
Francis Chan Wife
Francis is married to Lisa Chan since 1994. The two are blessed with seven children. Their eldest is singer Rachel Chan.
Francis Chan Family | Parents
Chan was born to his father, Pa-sum Chan, a former minister at the Leighton Road Baptist Church in Hong Kong, and Wan-bing Mui. He was the third and last born to her mother Wan-bing as her mother died during her delivery.
Francis Chan Children
Chan has seven children. However, we have only had names for two; Rachel Chan, a singer, and Ezekiel Chan.
Francis Chan Net Worth
Chan has an estimated net worth of $500,000. His income is mainly attributed to his career as a pastor, author, and teacher.
Francis Chan Books
2018 – Letters to the Church;
2014 – You and Me Forever: Marriage in Light of Eternity;
2013 – Crazy Love: Overwhelmed by a Relentless God;
2012 – Multiply: Disciples Making Disciples;
2011 – Living Crazy Love: An Interactive Workbook for Individual or Small-Group Study;
2011 – Erasing Hell: What God Said About Eternity, and the Things We've Made Up;
2010 – Who Is God?: Follower's Guide (BASIC. Series);
2010 – Remembering the Forgotten God: An Interactive Workbook for Individual and Small Group Study;
2009 – Forgotten God: Reversing Our Tragic Neglect of the Holy Spirit.