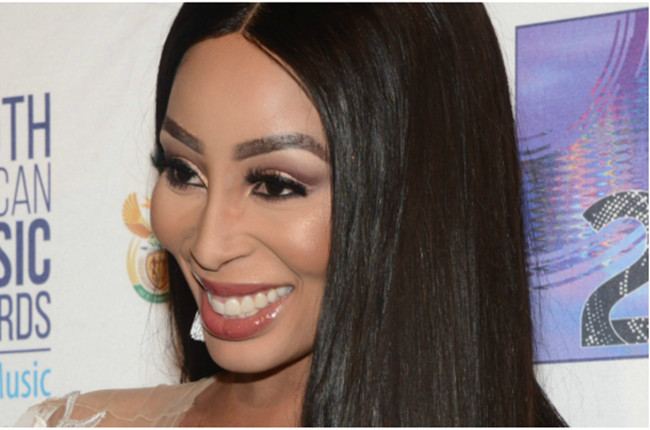 Find out "Did Khanyi Mbau Undergo Plastic Surgery?" Khanyi Mbau before-and-after photos are frequently discussed because she has undergone numerous plastic procedures to achieve the appearance she currently possesses.
Known by many as Khanyi Mbau, Khanyisile Mbau is a South African multi-talented individual. As an actress, musician, television presenter, and socialite, she gained recognition for playing Doobsie in the soap opera "Muvhango" on SABC 2 between 2004 and 2005.
Additionally, she is known for her role as Mbali in SABC 1's soap opera "Mzansi" and the miniseries "After Nine." She is also known for her role as Tshidi in Mzansi Magic's "Abomama" and hosts SABC 3's "The Scoop" and BET Africa's "The Big Secret."
In addition to her acting career, Mbau has released hit songs like "Igwinya" and "Dunusa," which are popular in South Africa.
Did Khanyi Mbau Undergo Plastic Surgery? Before And After
Her dramatic plastic surgery journey and her openness about it have gained her attention as the breakout star of the Netflix show "Young, Famous, and African."
Aside from skin-lightening and liposuction, she has undergone multiple cosmetic procedures to alter her appearance, unapologetically stating that it is part of her job to "sell vanity."
She first gained recognition as a child star on "Kideo" and later starred on the popular South African soap opera "Muvhango." However, it is her striking appearance and ever-changing look that have become the main focus of attention.
Breast augmentation and controversial skin lightening procedures have significantly altered her appearance over the years.
She has undergone several liposuction procedures in order to maintain a desired figure. Drum magazine reported in 2017 that she had undergone a waist reduction and liposuction procedure to achieve an hourglass figure similar to that of a 22-year-old.
It has never been a problem for the musician to spend considerable amounts of money on her appearance. She believes it is a celebrity's duty to "sell vanity" and provide people with an escape.
The actress admits to having an eyebrow lift, filling her eyebrows and hairline with hair from her head, and altering the profile of her nose with fillers.
One of the most noticeable changes in Khanyisile's appearance is her complexion, which has visibly lightened over the years. She has openly supported skin-lightening products, despite criticism from other celebrities who consider them to be colorists.
The actress has expressed her desire to achieve what she considers "perfection" and strives to resemble a doll in her appearance.
Khanyi Mbau Age And Height
Khanyisile, born on 16 October 1985, hails from South Africa. As of 2023, she is 37 years old.
Her mother, Lynette Sisi Mbau, worked in the finance department of the pension fund at Barclays Bank, while her father, Menzi Mcunu, was in a dating relationship with her mother at the time of her birth.
Although her parents were not married, her father named her Khanyisile, which means "one who brings light." She decided to keep her mother's surname.
At a young age, the actress's mother left her in the care of her grandparents in Mofolo, Soweto, as she returned to work. Her grandparents had a significant impact on her upbringing.
They had a Western outlook and style of dressing, which influenced her perception of the world. Her grandmother, Gladys, ran her household with strict rules and attention to detail, earning her the endearing nickname "Queen of England" from Mbau.
In terms of physical appearance, Khanyi has an average height of 1.57 meters (approximately 5 feet 2 inches), which is considered average for females.
Khanyi Mbau Body Measurements
Mbau maintains a weight of 50 kilograms (110 pounds). However, it is important to note that weight can fluctuate over time and may not be static.
In her quest for what she considers a perfect aesthetic, the musician has been open about undergoing breast augmentation procedures. She opted to increase her cup size from a C-cup to a 32 D-cup. She expressed her desire for a specific aesthetic, likening it to that of a doll.
Mbau's choice to modify her appearance through plastic surgery reflects her belief in selling vanity as a celebrity and offering escapism to others.
The singer openly discusses her plastic surgery journey and body modifications, showcasing her candid approach and commitment to maintaining a specific aesthetic.
See Also | Pregnant Rihanna and A$AP Rocky step out in WeHo after their son's name was finally revealed