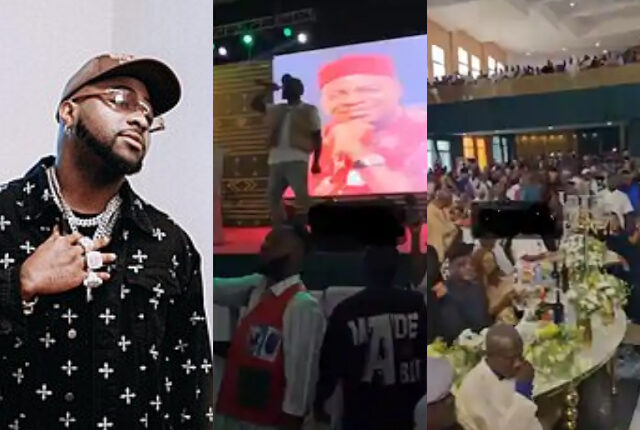 David Adeleke, better known as Davido, is a well-known musician from Nigeria. He recently admitted that he gave a free performance at Alex Otti's reception dinner as an act of goodwill.
Davido revealed the information in a Monday night tweet in response to followers who had questions.
The Twitterverse was abuzz with excitement as one user highlighted that Davido is Dr. Alex Otti's godson and was giving a full performance at the inauguration after-party in Umuahia, creating a remarkable spectacle.
Another Twitter user was intrigued by the idea and wanted to know if Davido had given a free performance.
Davido responded by confirming that he was not paid for the performance and highlighting his long-standing friendship with Governor Otti.
He expressed his belief in Otti's ability to deliver good governance to the people of Abia state.
He wrote;
"Not a dime. I've known Excellency all my life… and I'm sure he will do well for the people of Abia state."