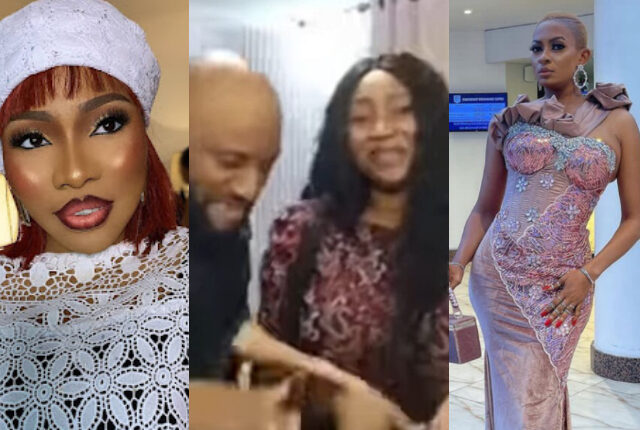 Doris Ogala, a Nollywood actress, has asked for prayers for May Edochie in response to Yul Edochie and Judy Austin's worship session.
Yul Edochie released a video of himself and his second wife Judy Austin participating in praise and worship earlier today.
The son of Pete Edochie urged his fans and followers on Facebook to begin their days with God.
He urged his followers to imitate him and his wife by posting a video of them thanking God.
According to him, doing this would bring overflowing blessings.
"Start your day like this and blessings will overflow in your life. Yul Edochie, Judy Austin".
Reacting to it, Doris Ogala took to her Instagram page to call for prayers on May Edochie.
Doris Ogala noted how she was in a similar situation but was able to move on.
"Jesus na idi mma… Heyyy @ this point. Join me in prayer by 9 p.m. Let's ask God to tell May to move on!
I relate so much cos I was in the same situation and I moved on.
Onye Omere Amarala.
Kai God elee ebe ino… Ahhh May I relate to you so much… Onye Omere Amarala. Obi Agbawalam".