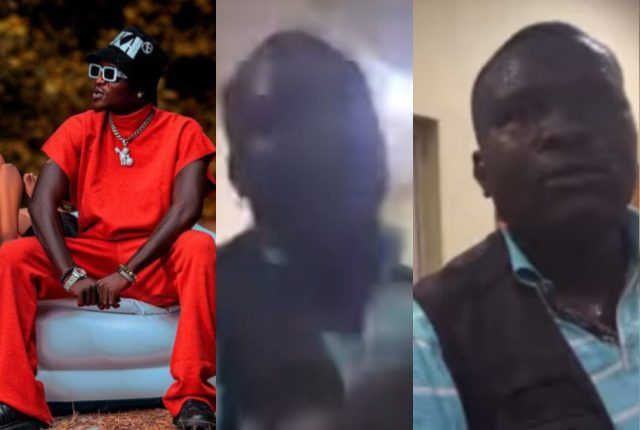 Controversial The Ogun State police leadership has finally made an arrest of Nigerian singer Portable.
Days after the singer turned down the police's offer, he was arrested.
Remember that on Tuesday, recordings of the street performer cursing and roughhousing a few Nigerian policemen appeared online.
Abimbola Oyeyemi, the Ogun State Police Public Relations Officer, commented on the development and verified that the singer had been detained and was currently resting at the state police headquarters in Eleweran, Abeokuta.
According to Mr. Oyeyemi, the Zazu crooner was detained after turning down five offers.
Until Monday, when he will be charged in court, the singer will reportedly stay in police custody.
Why we invaded Portable's restaurant – Police explains attempt to arrest Singer
The Ogun State Police Command has explained why they tried to detain Nigerian singer Portable.
Early on March 28, The Zazuu Crooner got into a fight with some police agents who had stormed his restaurant in Ogun State.
The music icon fought the security guards' attempts to arrest him and demanded to know why they were there.
He refused to leave his office and claimed that a Yahoo boy had asked them to pick him and some of his associates up.
Reacting, Portable was ordered to report to the police five times, according to state police spokesperson Abimbola Oyeyemi, but he refused each time.
Abimbola claims that a complaint against him led to the invitation for him to be questioned.
He added, "We have also sent an invitation to him through his father like two times, yet he did not show his face,"
According to the police spokesperson, after Portable declined the offer, the police went to court to request an arrest warrant.
"When the officers got to the place to carry out the arrest, Portable, on sighting them, stripped himself naked so as to create a scene,"

"We are going to use minimum force to arrest him. Portable is not bigger than the law." the police spokesperson added