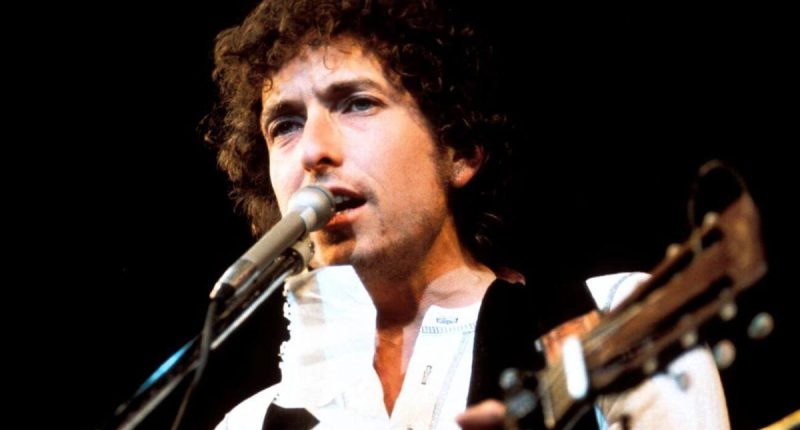 Bob Dylan is a notoriously private musician with a reputation for being a bit curmudgeonly, but he has taken the time to praise other musicians. Some are artists he has worked with extensively, some are early idols, and some may surprise Dylan fans. Here are six artists that Dylan has praised over the years.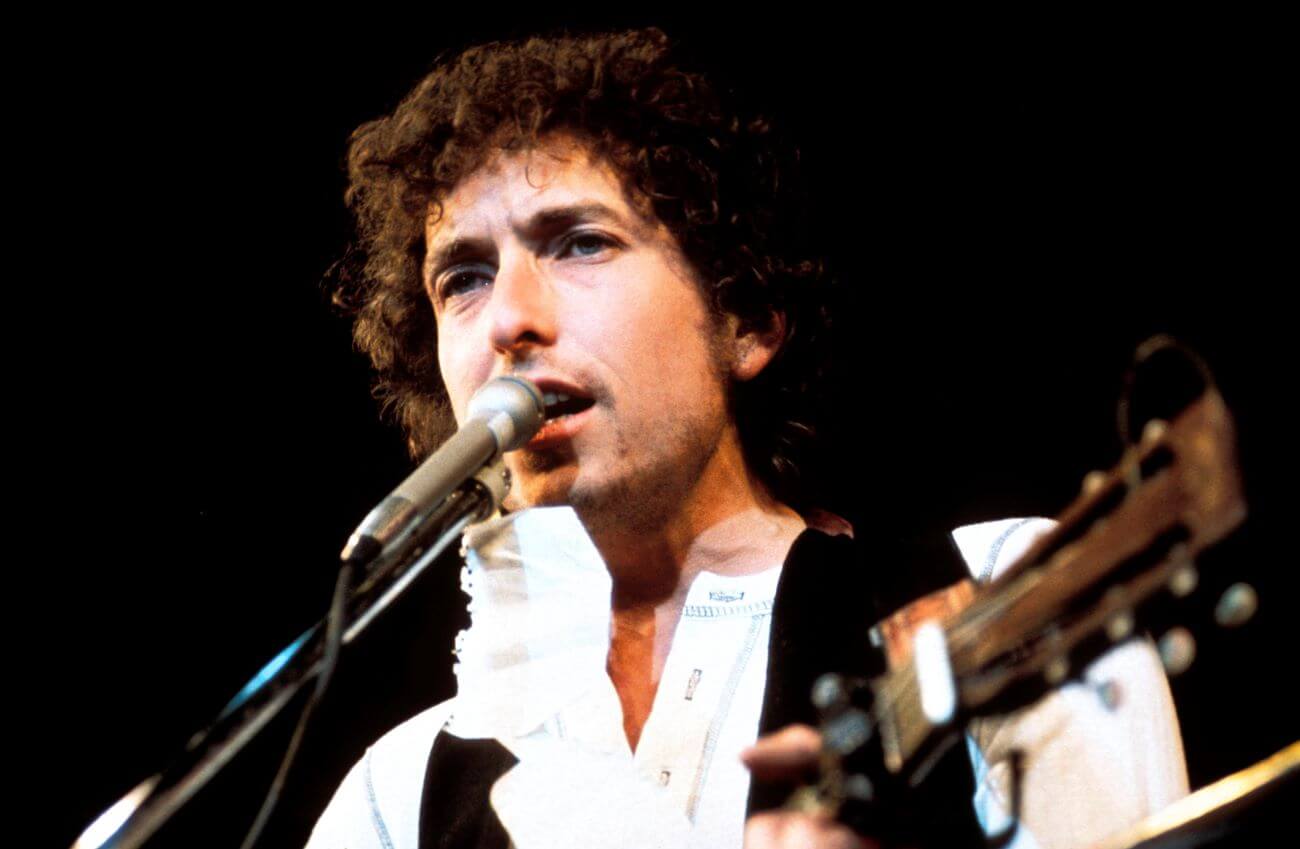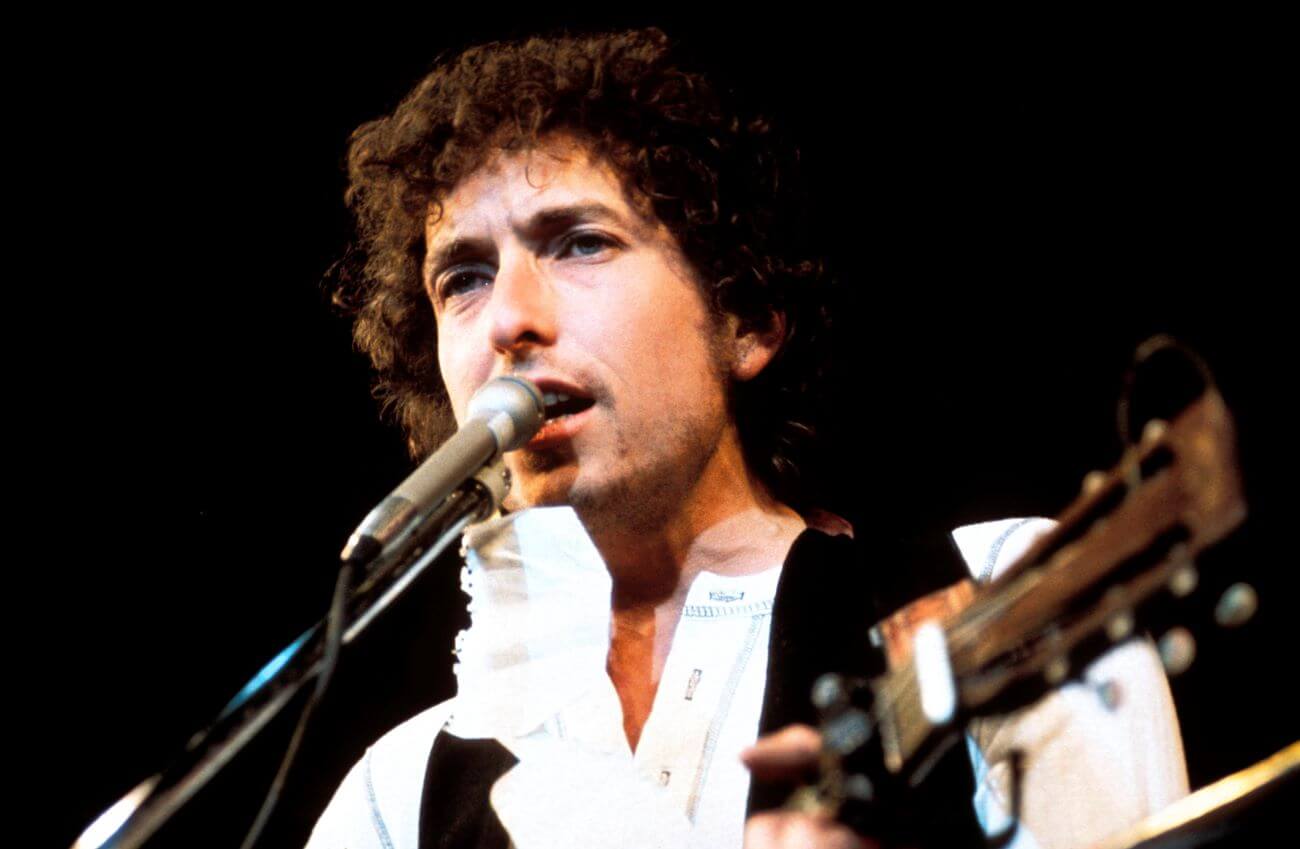 Woody Guthrie
Woody Guthrie was one of Dylan's primary influences. He was one of the main reasons Dylan moved to New York, and his influence on Dylan's early work is apparent. He recalled hearing Guthrie's music and feeling that his life had changed.
"I put one on the turntable and when the needle dropped, I was stunned-didn't know if I was stoned or straight," Dylan wrote in his memoir Chronicles: Volume One, later adding, "All these songs together, one after another made my head spin. It made me want to gasp. It was like the land parted."
Dylan said listening to Guthrie's catalog was an "earth shattering" moment. He eventually met the older artist when he moved to New York, and they formed a rapid connection.
Paul McCartney
While The Beatles' road manager said Dylan had the most respect for John Lennon, he admired every member of the band. He once said Paul McCartney was one of the few artists who took his breath away.
"I'm in awe of Paul McCartney," Dylan told Rolling Stone in 2007. "He's about the only one that I am in awe of. But I'm in awe of him. He can do it all and he's never let up, you know. He's got the gift for melody, he's got the rhythm. He can play any instrument. He can scream and shout as good as anybody and he can sing the ballad as good as anybody, you know so … And his melodies are, you know, effortless. That's what you have to be in awe … I'm in awe of him maybe just because he's just so damn effortless."
He even joked that he wished McCartney would retire and level out the playing field. 
Karen Dalton
Karen Dalton was a country and blues singer who was prominent in Greenwich Village at the same time as Dylan. He performed with her several times, and he said that she was his favorite singer at Cafe Wha?. 
"My favorite singer in the place was Karen Dalton," he wrote in Chronicles: Volume One. "She was a tall white blues singer and guitar player, funky, lanky and sultry. I'd actually met her before, run across her the previous summer outside of Denver in a mountain pass town in a folk club. Karen had a voice like Billie Holiday's and played the guitar like Jimmy Reed and went all the way with it. I sang with her a couple of times."
George Harrison
George Harrison was a big fan of Dylan, and the feeling went both ways. Dylan admired The Beatles, but he also said that Harrison could have been successful without the group.
"George got stuck with being the Beatle that had to fight to get songs on records because of Lennon and McCartney," Dylan told Rolling Stone in 2011. "Well, who wouldn't get stuck? If George had had his own group and was writing his own songs back then, he'd have been probably just as big as anybody. George had an uncanny ability to just play chords that didn't seem to be connected in any kind of way and come up with a melody and a song."
Alicia Keys
Dylan praised a more modern artist when he spoke highly of Alicia Keys. He said that he saw her at the Grammys and immediately became a fan.
"I remember seeing her on the Grammys," he told Rolling Stone in 2006. "I think I was on the show with her, I didn't meet her or anything. But I said to myself, 'There's nothing about that girl I don't like.'"
He even referenced her in the song "Thunder on the Mountain."
"I was thinking about Alicia Keys, couldn't help from crying/When she was born in Hell's Kitchen, I was living down the line," he sang.
Eminem
In 2022, Dylan also sang the praises of Eminem, among many other artists, for having a similar vision.
"I'm a fan of Royal Blood, Celeste, Rag and Bone Man, Wu-Tang, Eminem, Nick Cave, Leonard Cohen, anybody with a feeling for words and language, anybody whose vision parallels mine," he told Wall Street Journal, per his official website.
He also complimented the rapper in 2001, even though he admitted he didn't know his music.
"I almost feel like if anything is controversial, the guy's gotta be doing something right," he said, per The Independent.