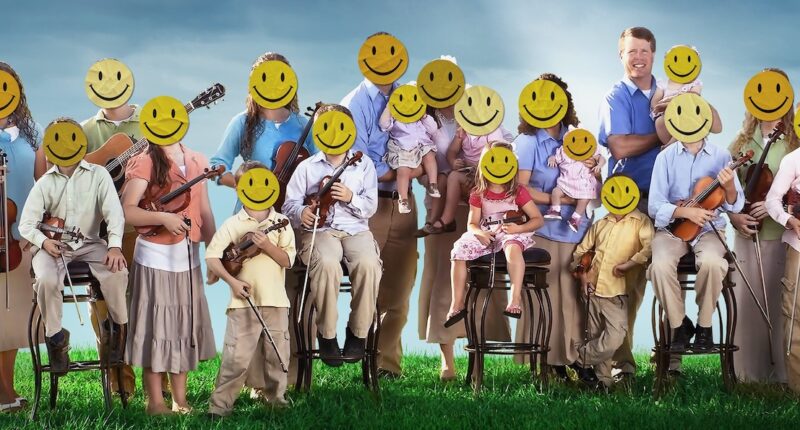 Prime Video's new docuseries Shiny Happy People: Duggar Family Secrets takes a critical look at the family that starred in TLC's hit reality series 19 Kids and Counting. Over four episodes, the show explores the disturbing truth about what was going on behind the scenes in the Duggar home. It also looks at how the family used their TV show to promote an ultra-conservative ideology linked to controversial Christian leader Bill Gothard and his Institute in Basic Life Principles.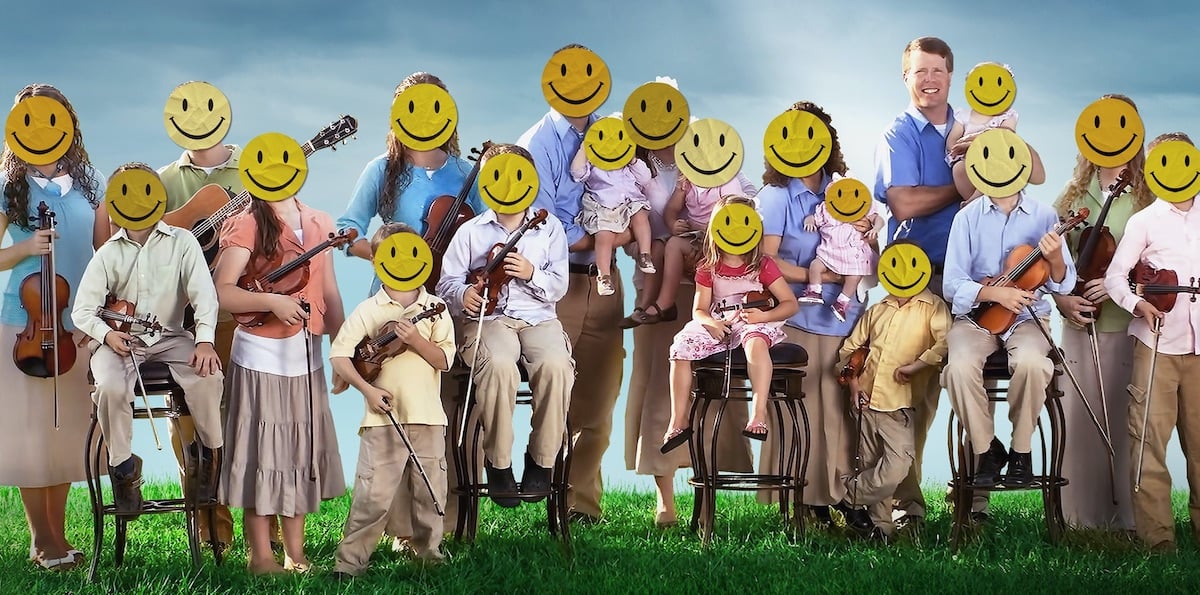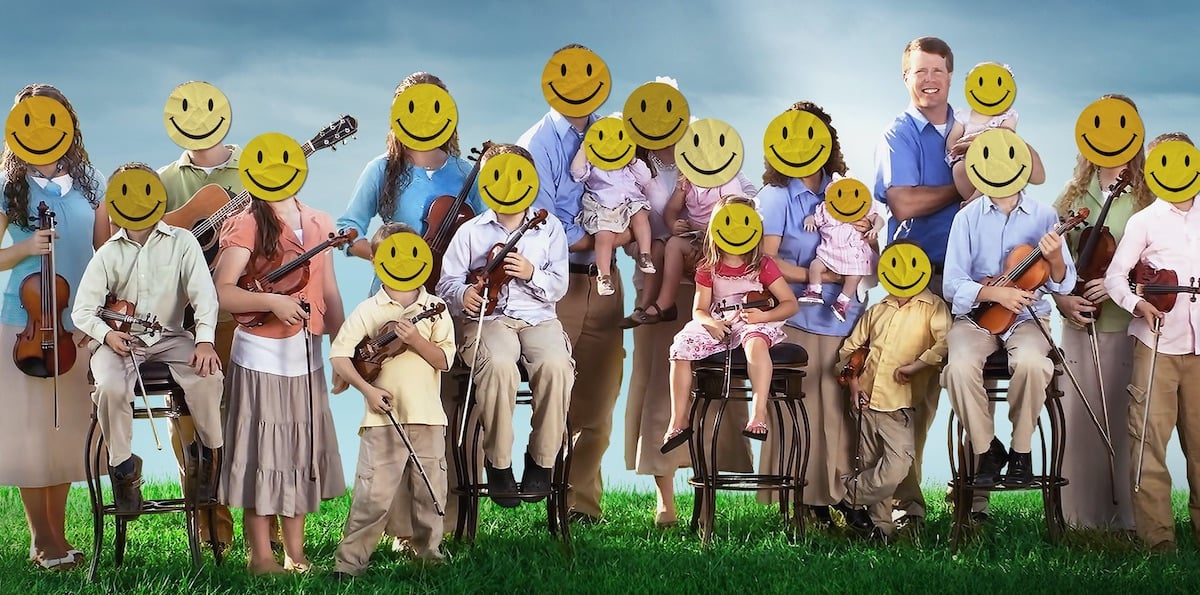 Were you fascinated by Shiny Happy People's look at the dark underbelly of conservative Christianity? Then stream these seven documentaries that explore the relationship between faith, abuse, and political power. 
'The Secrets of Hillsong' 
In the mid-2010s, Hillsong took the world by storm. The Australian megachurch blended pop music with worship and welcomed celebrities like Justin Bieber and Selena Gomez at its services. But all was not well beneath the shiny service. In 2020, celebrity pastor Carl Lentz was forced out after he confessed to having extramarital affairs. In FX's four-episode docuseries The Secrets of Hillsong, Lentz opens up for the first time about his downfall. The series also explores allegations of corruption and racism within Hillsong. In addition, it looks at the church's founder, Brian Houston, who was accused of inappropriate behavior towards women and charged in Australia with concealing the sexual abuse of a minor.
The Secrets of Hillsong is streaming on Hulu. 
'The Family' 
In Shiny Happy People, explores how IBLP followers hoped to mold their children into a generation of activists who could infiltrate the government and reshape America as a Christian nation. The 2019 Netflix docuseries The Family also looks at the intersection of faith and religion. It spotlights a secretive group of fundamentalist Christians called The Family whose mission is to influence politics and policy in Washington, D.C.
The Family is streaming on Netflix. 
'Jesus Camp' 
The Oscar-nominated 2006 documentary Jesus Camp focuses on Kids on Fire, a summer camp for evangelical children in North Dakota where attendees speak in tongues and learn about the dangers of Satan. Kids on Fire is led by Becky Fischer, who doesn't hide that her goal is to turn the young campers into warriors for Christ. The 90-minute movie is a compelling look at the way institutions shape the thinking and beliefs of children.    
Jesus Camp is streaming on Hulu. 
'Keep Sweet: Pray and Obey' 
The Duggars and other IBLP families embraced a version of Christianity that saw fathers and husbands as the ultimate authority within a home. The polygamous Mormon sect featured in Netflix's 2022 docuseries Keep Sweet: Pray and Obey was similarly patriarchal. The four-episode series examines the Fundamentalist Church of Jesus Christ of Latter-Day Saints and its leader Warren Jeffs. Jeffs controlled the sect's many followers and orchestrated polygamous marriages involving girls as young as 12. He was eventually convicted of child sexual assault and is now serving a life sentence. 
Keep Sweet: Pray and Obey is streaming on Netflix. 
'God Forbid: The Sex Scandal That Brought Down a Dynasty'
Televangelist Jerry Falwell was a towering figure in the Christian Right in the 1980s and 1990s. When he died in 2007, his son, Jerry Falwell Jr., took over as president of  Liberty University, which his father had founded. But in 2020, the Falwell empire crumbled. That's when reports emerged that Falwell Jr.'s wife had engaged in a years-long affair with a Miami pool attendant named Giancarlo Granda. Granda tells his side of the salacious story in God Forbid: The Sex Scandal That Brought Down a Dynasty. Granda says Falwell Jr. was fully aware of his relationship with his wife and even watched them have sex. He also claims the couple sought to control him by bringing him into their real estate business and introducing him to powerful figures such as Donald Trump. 
God Forbid: The Sex Scandal That Brought Down a Dynasty is streaming on Hulu.
'Pray Away'
Pray Away is a scathing look at the people who first promoted conversion therapy — the discredited idea that LGBTQ people can change their sexual orientation. Groups advocating for the therapy, such as Exodus International, promised their treatments could "cure" people of what they saw as a grave sin. Interviewees include Michael Bussee, a gay man who founded Exodus but later rejected the group's teachings, and Yvette Cantu Schneider, a lesbian who joined a church, renounced her sexuality and went to work for the conservative Family Research Council. She's since spoken out about the damage conversion therapy can cause. 
Pray Away is streaming on Netflix. 
'Procession'
There have been several documentaries about the epidemic of child abuse within the Roman Catholic Church, including The Keepers (streaming on Netflix) and Mea Maxima Culpa: Silence in the House of God (available on Max).  But the 2021 film Procession takes a unique approach. It follows six men who were sexually abused as children by Catholic priests. Rather than concentrating on the perpetrators and the how the church covered up their crimes, director Robert Greene focuses on the victims and their healing. The men, together with a drama therapist, came together and scripted scenes based on their memories of what had happened to them. That process plays out in a powerful fashion on screen.    
Procession is streaming on Netflix. 
How to get help: If you or someone you know has been sexually abused, text HOME to the Crisis Text Line at 741741 for free and confidential support.
For more on the entertainment world and exclusive interviews, subscribe to Showbiz Cheat Sheet's YouTube channel.