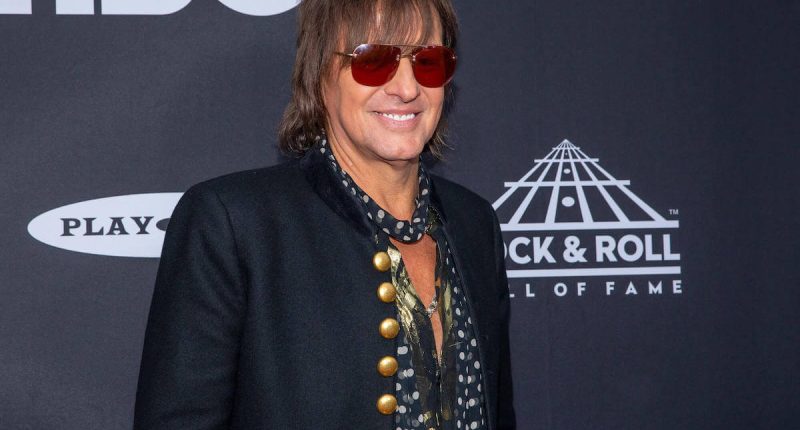 Former Bon Jovi Guitarist Richie Sambora left the band in 2013 to spend time with his family. However, before he quit, he shared one of his first childhood memories that may have inspired him to pursue a career in the music industry.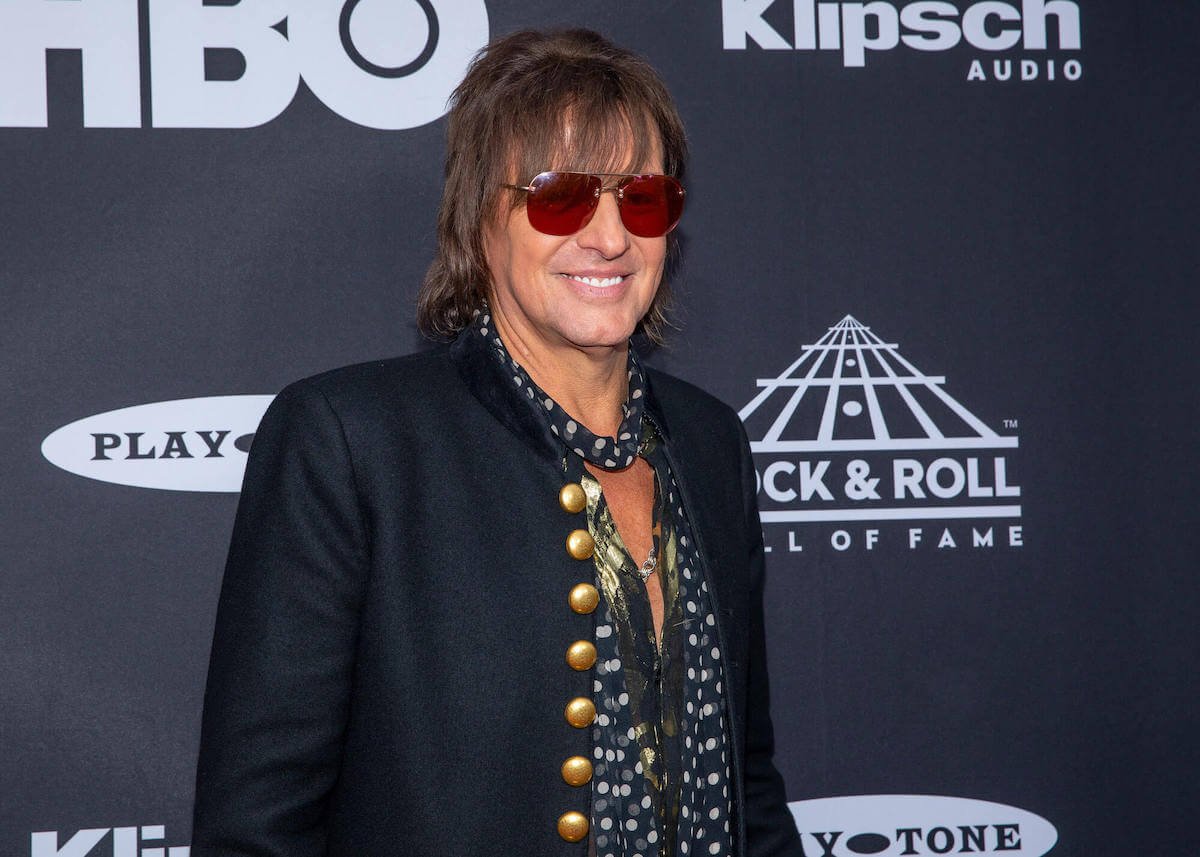 Richie Sambora recalled his Dad coming home with 'a little victrola'
While on tour in the early '90s, Sambora sat down with American Songwriter. In addition to talking about the ease he and former bandmate Jon Bon Jovi had writing songs together, he also discussed when he began writing his own music. 
"I started writing as soon as I could play," Sambora recalled. "I started to come into my head for songs. Sometimes I think you open yourself up, and it just comes through you." Music influenced Sambora early on and was integral to his first childhood memory. 
"The first memory I ever had in my life was my Dad coming home with a little victrola and two singles," Sambora said. "I was about six years old. He said, 'Son, I want to give you this. This is your music. It's your own.' It was my first possession."
The two singles his Dad chose may have shaped the rest of Sambora's life. His father gifted him "Love Me Do" and "I Should Have Known Better" by The Beatles, making him "the coolest kid on the block." More than two decades after receiving the records, the musician still found inspiration in the classic rock tracks. 
"It's really funny because I'm 30 now, and today I listen to those records as a producer and songwriter, and I still get inspired and still find more in them. Even though it was a simple four-track recording, their writing and stuff has a lot of depth. Twenty-four years of depth actually because I still listen to those records, and it still drives me and inspires me to write more."
The Beatles and 'Beatle Paul' heavily influenced Bon Jovi
Jon Bon Jovi often listed The Beatles as one of his biggest influences as well and has since formed a friendship with Paul McCartney. Despite having collaborated and spent time with him one-on-one, the Bon Jovi frontman revealed on The Howard Stern Show in 2020 that being around McCartney still makes him feel like a teenager. 
"Whenever you run into him, you become a teenage fan," Bon Jovi stated. The musician also explained why he calls McCartney "Beatle Paul." 
"We went to see The Eagles play. I said, 'Beatle Paul.' He said, 'Why do you call me Beatle Paul?' I said, 'Because I'm too old to call you Mr. McCartney, and I'm too in reverence to dare think that we're that close that I can call you Paul. So would you like your majesty or Beatle Paul?' And he's like, 'OK.' Because he's a Beatle, for God's sake, and also one of the sweetest guys you've ever met in your life."
Jon Bon Jovi's teenage dreams came true
Bon Jovi's frontman could only dream of jamming with one of The Beatles when he was growing up, but now he can do it any time. He shared how his teenage dreams came true when he played a new song he'd written in front of "Beatle Paul," something he claimed he would have been too scared to do less than a decade earlier. 
"I had just written a song because there had been a couple shootings in El Paso and Dayton, Ohio over a weekend," he told Howard Stern. "I was so excited about the song and so proud of it that I actually picked up my guitar and played it for him. That is something that 18-year-old me might have done, but 50-year-old me would have been too scared."
His bravery resulted in an impromptu jam session with McCartney, who even shared some tips from his hay days!