History's American Pickers shared Frank Fritz and Mike Wolfe's experiences finding antiques and hidden treasures around the U.S. Unfortunately, Fritz was reportedly fired from the reality TV show. And he then had a stroke in July 2022. Here's a breakdown of his monthly healthcare costs after the stroke.
How is Frank Fritz doing after his stroke?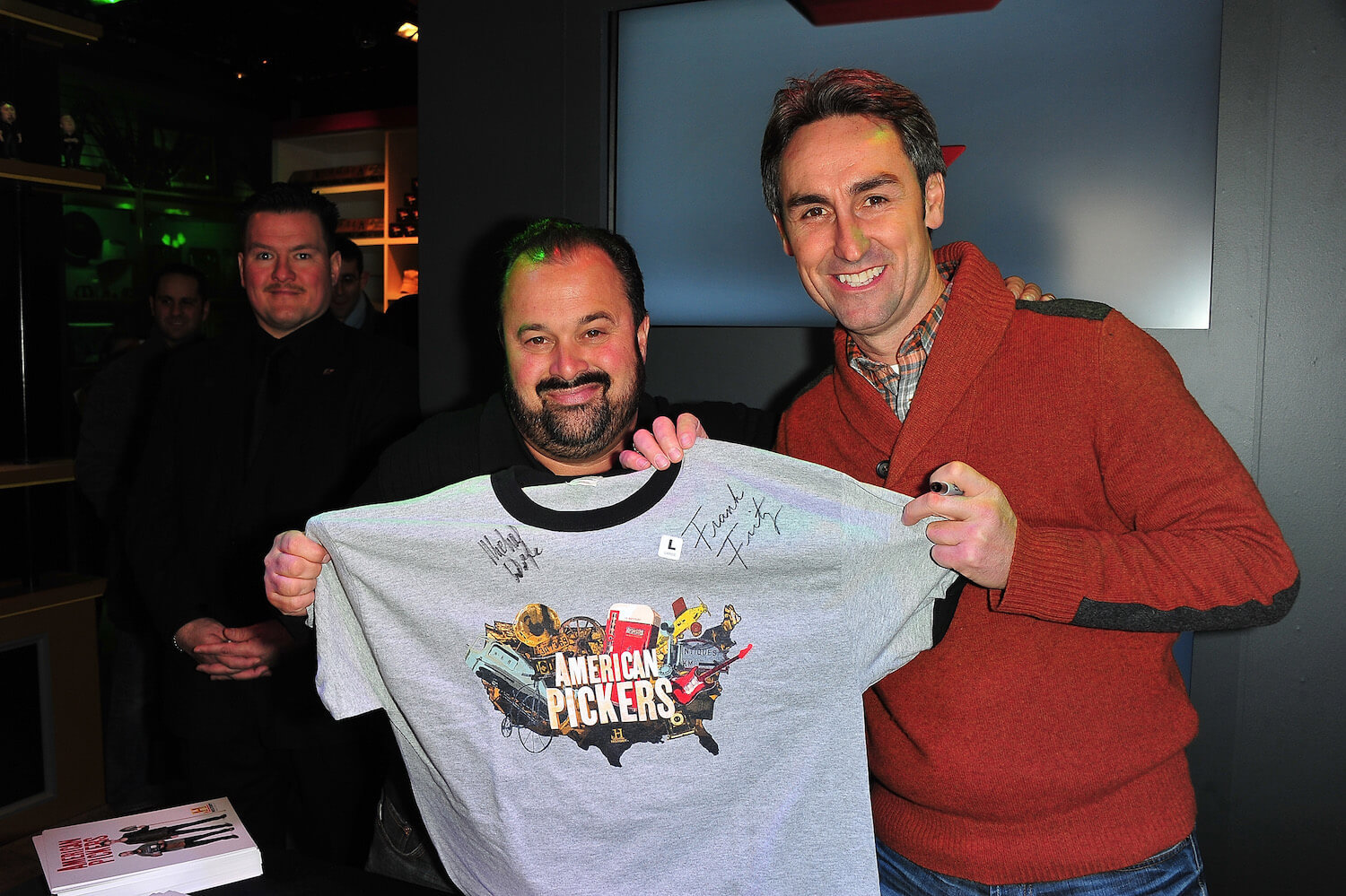 Frank Fritz had a stroke in July 2022. The American Pickers star was reportedly in stable condition following the stroke, and he went to an Iowa rehab center in September 2022 for recovery.
The Sun reports Fritz was entered into the "ENGAGE" program, which stands for "energy to meet program demands, neurologically stable, goals specific to rehabilitation, access to family and community support, good control of medical conditions to prevent a secondary stroke, and enthusiasm for the rehab process." Fritz received physical, occupational, speech, and recreation therapy for three to five hours per day for five to six days per week.
Fritz went on to have additional health issues during the winter of 2022. Multiple caregivers called emergency services from November to December 2022 when Fritz had seizures, high blood pressure, and pneumonia. It's unclear where his health stands as of 2023.
His monthly health care is reportedly over $270,000
Frank Fritz's stroke resulted in high monthly costs. The American Pickers star had temporary guardians and a conservator put into place following the stroke due to "impaired" "decision-making capacity," according to The Sun.
The publication noted MidWestOne Bank was appointed as his conservator, and legal documents revealed Fritz would have to pay $273,984 yearly for his health care expenses. This breaks down to $22,832 per month on "in-home health care."
Health care isn't the only expense Fritz has. He reportedly spends another $5,460 per month on food, health insurance payments, transportation, and clothing.
Fritz's yearly expenses far exceed the money he's currently bringing in from investments. The star reportedly takes home just $60,000 annually from those investments, though MidWestOne Bank suggested they have a plan in place to invest other assests and help Fritz generate additional income.
It's unclear how much Fritz has in the bank after leaving American Pickers. Celebrity Net Worth notes he's worth $6 million, which should be able to cover his hefty healthcare costs. But that number may be dwindling while he's off the air.
Is Frank Fritz coming back to 'American Pickers'?
American Pickers currently stars Mike Wolfe as the host, and Frank Fritz hasn't returned in 2023. Is there any chance of Fritz coming back?
So far, it looks like there aren't any concrete plans for Fritz's return. But Wolfe said in a TikTok from Capital Paparazzi that he'd love to see Fritz come back to the show. The clip also shows Wolfe saying he's still friends with Fritz despite the rumors that suggest they're enemies.
"Frank and I are friends," Wolfe added. "He was just at my brother's graduation for his kids right before he had his stroke. If anybody's thinking about Frank, they should be praying for him."
For more on the entertainment world and exclusive interviews, subscribe to Showbiz Cheat Sheet's YouTube channel.