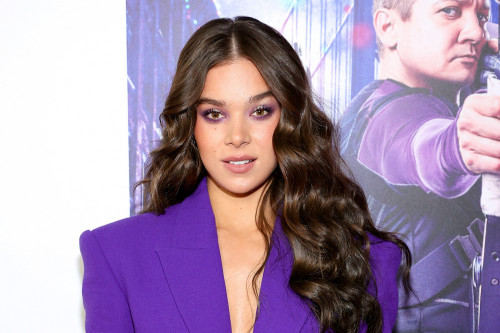 Hailee Steinfeld and Josh Allen "looked sweet together" during a recent date in New York City.
The 26-year-old actress and the NFL star enjoyed a night out at Sushi By Bou over the weekend, and an eyewitness has revealed that the rumoured couple "seemed like they had a great time" together.
The source told 'Entertainment Tonight': "Hailee and Josh enjoyed dinner at Sushi by Bou in NYC over Memorial Day weekend. They arrived together at around 9:30 p.m. and enjoyed cocktails and omakase.
"At one point in the night, Josh got behind the bar and served Hailee. They looked sweet together and seemed like they had a great time."
Michael Sinensky, the founder of Sushi By Bou, has also taken to social media to share a photo of the celebrity duo together.
He captioned the snap: "More fans of el chapo @chefsergio_nyc Thank you bills Josh Allen for always stopping in when in town and loving Sushi By Bou Also thank you for bringing in newbies Hailee Steinfeld and friends for the #chelsea #nyc experience (sic)"
Meanwhile, Hailee recently revealed that she'd love to settle down at some stage.
The actress admitted that she feels more confident "than ever" and is looking forward to meeting the right partner.
Hailee – who has reportedly been dating Josh for a few weeks – told PEOPLE: "I ultimately want someone who supports me and who I can support and cheer on and be their biggest fan.
"I've been lucky enough to spend so much time with my family recently, and I have so many shining examples of what it should feel like to be with someone that makes you a better you and happy.
"I'm not really looking, so I don't have a list of things. But I think the right person comes along when they do, and I imagine that's the greatest thing ever."
Post source: Female First