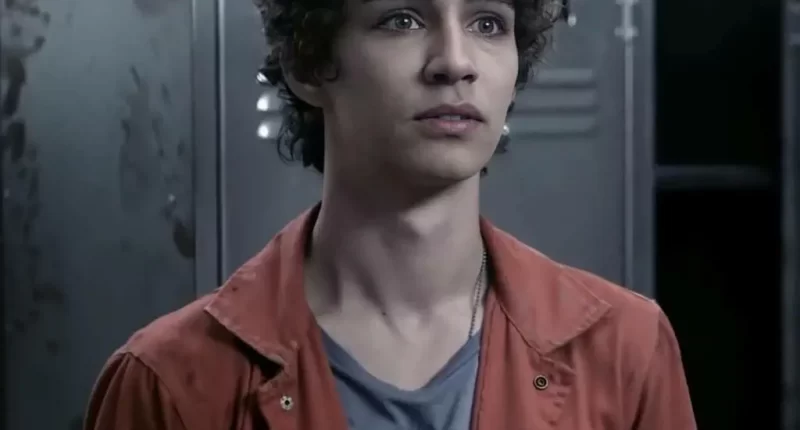 Is Robert Sheehan American Accent Fake? Robert Sheehan who plays Klaus Hargreeves in The Umbrella Academy has yet again left his fans to judge his fake American accent.
Sheehan is well recognized for playing Nathan Young in the 2009 television series Misfits and Darren Treacy in Love/Hate. An aspiring actor from childhood, he joined Galway-Mayo Institute of Technology to study film and television. Later, he dropped out of college in order to pursue his passion.
While the actor was in primary school, he played Oliver in the school play- Oliver with a Twist. In 2003, he starred in the short film Song for a Raggy Boy. He constantly experiments with his roles and works very hard to make his character stand out.
After the third season of The Umbrella Academy got released on June 22, 2022, the Irish actor's American accent is yet again getting all the hype.
Is Robert Sheehan American Accent Fake?
Some people even mistake him for being an American because he is so good at faking an accent.
Robert is an Irish actor who has starred in different global movies. Fans totally obsess over his Irish accent and are demanding that he should be allowed to speak in his natural accent in all his movies.
The actor has to fake an American accent and hide his natural Irish accent to fit the roles in his movies. While over the years his skill to fake another accent has improved, netizens still troll him for the false accent that clearly shows on camera.
Have you watched Umbrella Academy? Robert Sheehan's American accent is shocking, still sounds super Irish and in some scenes he's just not doing an accent at all I'm sure, I love the actor but I wish they got him some accent lessons or a backstory for him to have an Irish accent

— Egg (@Luke_McShane) July 15, 2020
The Netflix original series 'The Umbrella Academy is one of the top-rated sci-fi television series. People are drooling over the series and at the same time questioning the American accent of Sheehan aka Klaus. They find it too weird but his overall performance conceals the effort of the actor trying hard to hide his natural accent.
Robert Sheehan Nationality – Where Is He From?
The 34 years old actor was born in Portlaoise, County Laois in Ireland giving him the Irish nationality.
The reputed star has starred in various roles in several Irish, British, and American films and television series. Among all, his most famous roles are the ones where he believes in supernatural powers.
Sheehan has been nominated for various Irish Film and Television Awards and the prestigious British Academy Television Award.
He has been honored with the Burke Medal for Contribution to Discourse Through The Arts by the College Historical Society. He has been listed in 41st place among Ireland's greatest film actors by The Irish Times.
The versatile star is also an author of the book Disappearing Act. He is very famous on Instagram as @rozzymikes with over 2.8 million followers.
Robert Sheehan Family History
The Misfits fame Robert was born to Joseph and Maria Sheehan both of whom are of Irish descent.
His father Joseph was a part of the police force of Ireland named Garda Siochana. His parents have a great role in shaping his career. He was the youngest child in the Sheehan family.
Sheehan loves music and from his childhood, he learned how to play banjo, bodhran, and spoon. His mother used to take him to the auditions for the movies.