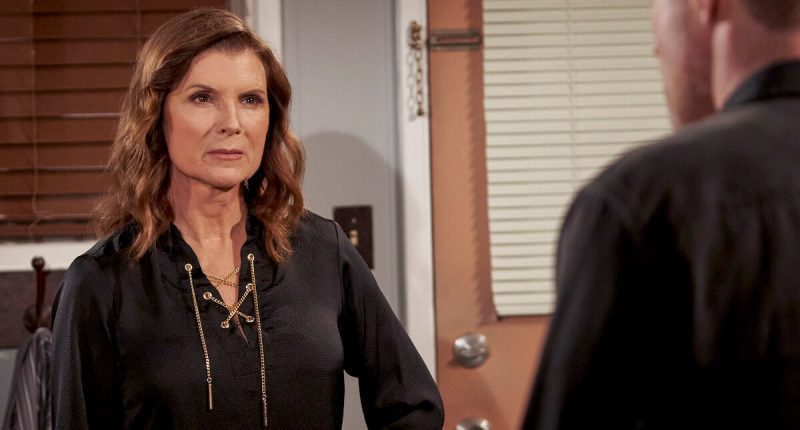 Sheila Carter, mega-villain on The Bold and the Beautiful, always seems to get away with her crimes. For over three decades, she's avoided hefty prison time. Plus, she always comes back to strike fear into the hearts of those around her.
Fans of the show love to hate her, even when she evades the law, including one of her most famous prison breaks.
Sheila Carter's sordid history
Villain Sheila Carter, played by actor Kimberlin Brown, has terrorized Genoa City and Los Angeles residents during her time on The Young and the Restless and The Bold and the Beautiful. 
A character on both soaps since the early 1990s, Sheila had conflicts with many characters, but none more than Lauren Fenmore, whom she kidnapped and tried to kill several times. Their initial beef started in 1990 when Sheila became obsessed with Dr. Scott Grainger (played by Peter Barton), who was already married to Lauren.
After attempting to kill Lauren, Sheila escaped to LA, where she found new targets in the Forrester family. She would go on to wreak havoc on them for years to come. 
After leaving the show in 2018, Sheila returned to The Bold and the Beautiful in 2021 at the wedding of Steffy and her son, Finn. But it was only a matter of time before her lies and impulsive behavior landed her in prison again.
Shelia Carter's famous prison escape
It might just be a running joke for some fans — how many times can Sheila Carter escape prison? And it's not just jailbreaks — she's always getting away with her devious crimes. One of her most famous escapes came back in 2003 when she broke free of the bars with the help of the prison warden, Sugar. 
As mega fans know, Sheila held Eric and Taylor Forrester captive at gunpoint when an unknowing Brooke Logan entered the room. A struggle occurs, and both Brooke and Taylor are shot. Brooke survives, but Taylor is declared dead (viewers later find out she's still alive).
Sheila is hauled off to jail, and it finally seems like she'll have to serve time for all her horrendous crimes. But not so fast. Instead, she encounters prison warden Sugar, played by Robin Mattson, who feels sympathetic toward the violent inmate and helps her escape. Only Sheila Carter can pull off such a feat!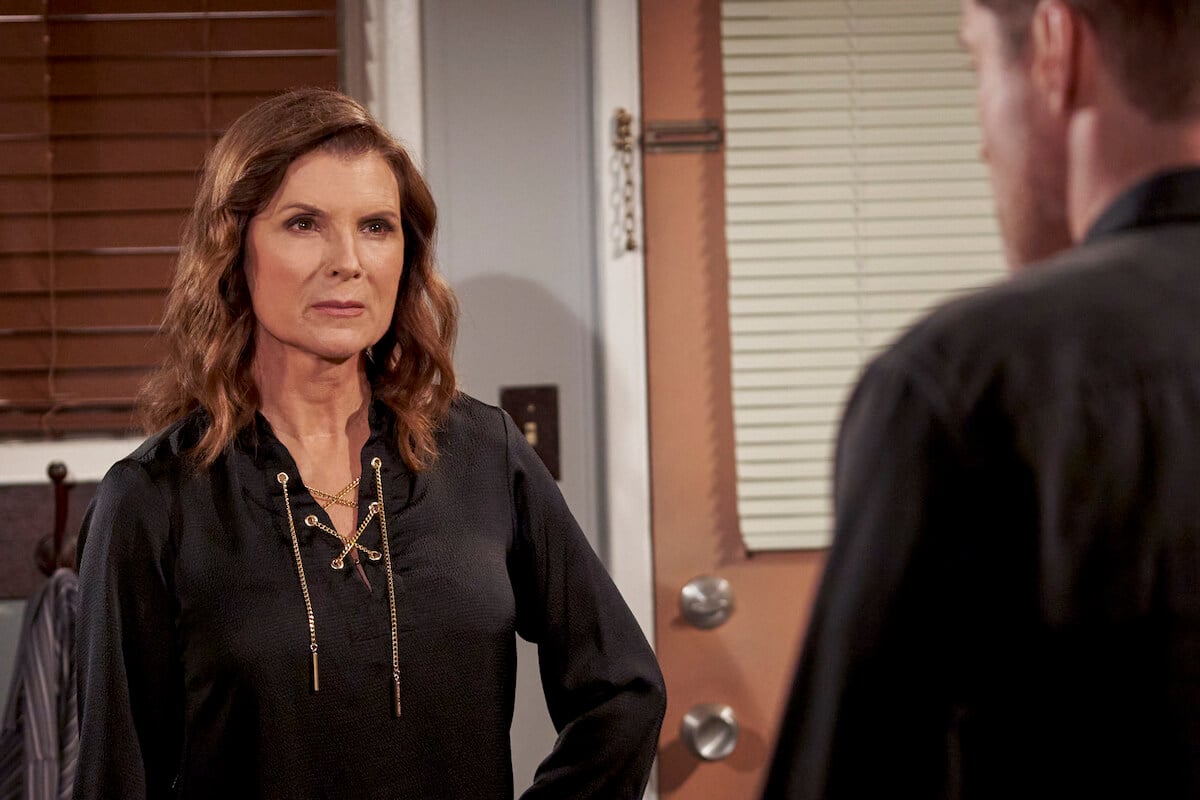 Brown told Soap Opera Digest that Mattson's portrayal of Sugar was spot on, leaving her wondering about the pair's relationship even after the cameras were rolling.
"Robin played Sugar brilliantly. She brought color to a character that was so interesting to watch and [made you] wonder about the relationship between her and Sheila. The fire behind Robin's eyes was enormous. It was one of those relationships that left the audience wondering who had who. She was powerful in that role. No doubt about it."
After her stint on The Bold and the Beautiful, Mattson continued acting in soaps. She earned awards for her portrayal as Heather Webber on General Hospital. She still occasionally makes appearances on the soap as needed.
Will Sheila Carter ever pay for her crimes?
Sheila's recent storyline on The Bold and the Beautiful shows her evading prison again. But with her newfound freedom, will she continue to create chaos around her, or will she take off again?
Well, according to Brown, Sheila's sticking around for a while. The actor reportedly signed a long-term deal when she returned to the show in 2021. So expect Sheila to stir up more drama and continue to evade prison life.