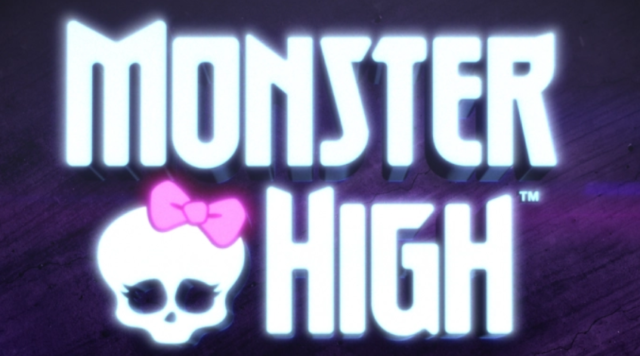 For those of you who aren't familiar with these monstrously fashionable dolls, Monster High was a line produced by Mattel from 2010-2017. However, they are coming back, thanks to Nickelodeon and Paramount+ placing Monster High Dolls in the movie musical spotlight.
With a "new cast of beasties, same true monster heart, a musical adventure for a new generation, inspired by the ghouls you love @MonsterHigh: The Movie coming this Fall to @nickelodeon & @paramountplus! #MonsterHighMovie"
According to Deadline, Monster High: The Movie follows Clawdeen Wolf (Miia Harris), who was born half human and half werewolf, after she arrives at her new school, Monster High. She quickly makes friends with her classmates Frankie Stein (Ceci Balagot) and Draculaura (Nayah Damasen), and for the first time in her life, Clawdeen feels like she has finally found a place where she fits in and can truly be herself, despite keeping her human half a secret. When a devious plan to destroy Monster High threatens to reveal her real identity, Clawdeen must learn to embrace her true monster heart and find a way to save the day.
Per JustJaredJr.com, the upcoming live-action film is also set to star Case Walker as Deuce Gorgon; Kyle Selig as Mr. Komos; Marci T. House as Headmistress Bloodgood; Scotch Ellis Loring as Clawdeen's dad, Apollo; Steve Valentine as Draculaura's dad, Dracula; Jy Prishkulnik as Cleo de Nile; Lina Lecompte as Lagoona; Justin Derickson as Heath Burns; Lilah Fitzgerald as Ghoulia; and Nasiv Sall as Abbey Bominable.
Monster High: The Movie is directed and executive produced by Todd Holland.
Alongside the debut of Monster High: The Movie, Nickelodeon will also release an animated series. Additionally, Mattel will be refueling the franchise and introducing Monster High to the next generation of little ghouls and goblins.
Curious about what to expect from the upcoming movie? Take a look a the trailer below and make sure to mark your calendars for the debut on October 6 at 7 ET/PT.

Post Views:
113