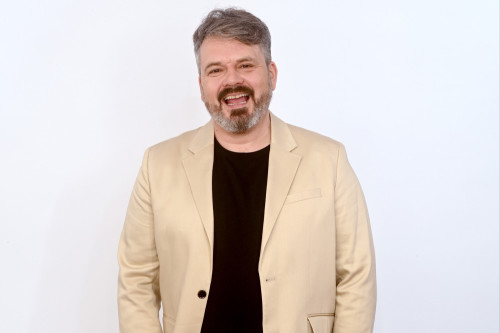 Paul Cattermole was killed by a combination of heart-related issues.
The official cause of death of the late S Club 7 singer – who died aged 46 on 6 April at his home in Dorset, south west England – was revealed on his death certificate.
Obtained by People, the document lists the cause as cardiac arrhythmia, acute myocardial ischemia and severe coronary artery atheroma and intraplaque haemorrhage.
A spokesperson for the Dorset Coroner's Service had previously told People Paul's death was due to "natural causes".
An arrhythmia is a problem with the rate or rhythm of a person's heartbeat, which makes it difficult to effectively pump blood to other parts of the body, while myocardial ischemia is when reduced blood flow to a sufferer's heart keeps the heart from getting enough oxygen, impeding its ability to properly pump blood.
It typically happens when arteries are blocked.
Intraplaque haemorrhage is a common feature of when plaque builds up in the blood and causes arteries to narrow.
People said: "The coroner's spokesperson (said) that investigations into Cattermole's death had concluded and that there would be no Inquest considering he died of natural causes."
Paul's death was announced on 7 April by S Club 7, who Paul was getting ready to join for their 25th anniversary reunion tour in October.
It has been renamed the 'Good Times' tour in tribute to the 2001 track on which Paul sang lead.
His ex-girlfriend and former bandmate Hannah Spearitt, 42, has dropped out of gong back on the road with the group after speaking about how she was devastated by Paul's death.
Speaking for the first time since the singer's death, the group later revealed their UK concerts starting in October will go ahead after they had taken time to mourn their "big brother".
Singer Jon Lee, 41, said in an Instagram video with the rest of his bandmates: "In all honesty we've been in a bit of shock and it's taken a while for us to find the right words to describe our brother Paul."
Rachel Stevens, 45, added: "(Paul is) always going to be with us. We're just going to keep his memory alive and share it with you."
Jo O' Meara, 44, teared up as she told fans: "Whenever Paul would walk into the room, you'd definitely know he was there because he would light it up with humour and love."
Bradley McIntosh, 41, said: "No one could ever replace our Paul. He lives on inside each and every one of us," while 46-year-old Tina Barret added: "It's just really sad. It's really, really hard to process it right now."
Post source: Female First