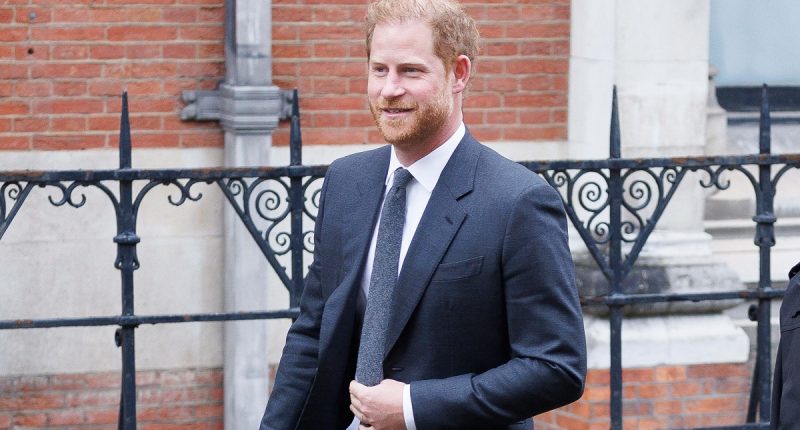 Prince Harry surprised royal watchers when he showed up at London's High Court for a hearing in his tabloid lawsuit against Associated Newspapers Ltd., the publisher of the Daily Mail, The Mail on Sunday, and the MailOnline. Other high-profile celebrities including Elton John and David Furnish were also in court.
The Duke of Sussex touching down in the U.K. comes just weeks before King Charles III's coronation, which Harry hasn't said whether or not he'll attend. But a royal commentator believes that this appearance can be summed up with one word leading up to the historic event. Here's what that is, plus what a body language observed about Harry's "cocky swagger" as he entered the courtroom.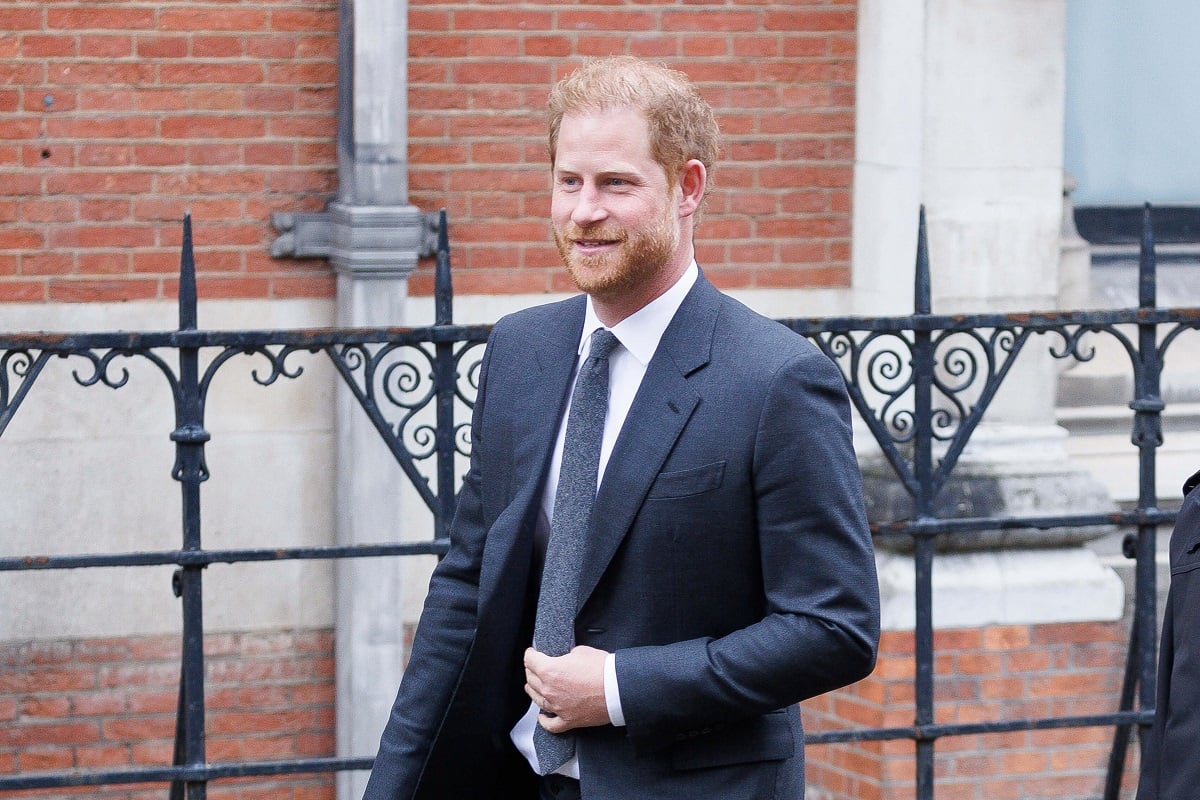 Harry was not required to appear in person for the hearing against ANL and that has led to speculation that he had an ulterior motive for flying in.
Australian commentator Daniela Elser has called Harry's trip a "stunt." She wrote in news.com.au: "Harry's trip to London has 'stunt' written all over it. You see, Monday's courtroom outing was only a preliminary hearing and Harry was not there to give evidence. Remote access was reportedly provided meaning that Aitch could have watched things online from the comfort of his Montecito meditation yurt …
"Him turning up in person in the U.K., only the fifth time he has done so in over three years, was a sure-fire way to ensure that the court case got serious publicity."
Body language expert says Harry had a 'cocky swagger' when he arrived to court
Body language expert Judi James analyzed video of Prince Harry's entering the courtroom on Monday and observed that the duke appeared "confident" in front of the cameras and even had a "cocky swagger" about him.
James told The Sun: "Striding into court with what looks so much like a cocky swagger, Harry seems to want to give the impression that he's enjoying himself here, right up to the moment when he collides with the photographer. He makes a big display of buttoning his coat. The constant fiddling with buttons are often part of his auto-touch anxiety rituals when he's under pressure, but this is not the same gesture. Rather than nervousness it is another signal of confidence, using the large CEO-style dark overcoat to raise his impression of business-like power to the levels you might see on The Apprentice.
"Harry's lower jaw is jutted out in a signal that suggests determination and a desire to fight and his narrowed eye smile gives the impression he thinks he might win. His breezy 'morning!' to the press looks equally confident but suddenly he crashes into the photographer and the mood music changes a little. He holds his arm out in surprise and as he gets back into his stride his backward glance suggests some possible irritation."
On Tuesday, Harry attempted to avoided waiting photographers as he entered the High court. He did not attend day three of the hearing.
The duke won't meet with Prince William or the king while in U.K.
Because of Harry's ongoing rift with his brother and father, many have wondered if the duke had any plans to meet with them while he is in town. Well that reportedly isn't happening.
Prince William is currently not in London or at his home in Windsor Park. The Prince of Wales is at his Amner Hall residence in Norfolk, about 100 miles outside of the capital city. He's spending time there with the Princess of Wales (formerly known as Kate Middleton) and their three children.
The king meanwhile was expected to be in France early in the week but his trip was postponed amid protests in the country over pension reforms. However, the monarch was said to be too busy to meet with Harry as he still had a European state visit planned and traveled to Germany on Wednesday.