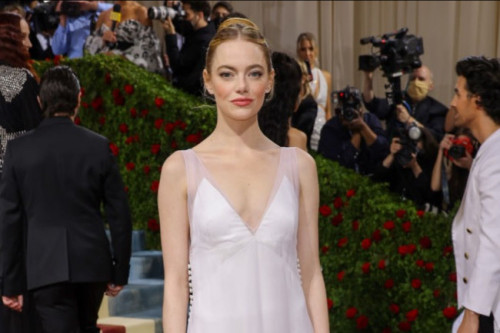 Emma Stone has "never seen anything like" Taylor Swift in concert.
The 34-year-old actress has been known 'Anti-Hero' singer Taylor,33, since they were both in their teenage years and after being spotted at the opening night of her 'Eras' tour in March, explained that she was given complimentary tickets to the gig and was "mind-blown" at how her friend managed to work her way through a mammoth setlist whilst maintaining "extreme" energy.
She told Vanity Fair: "The concert was pretty amazing. I was lucky 'cause we've been friends for a really long time. I've known her since we were 17 and 18, so she hooked me up, which was very nice 'cause I know those tickets are impossible to get. She's a wonderful friend. She blows my mind. I mean, the amount of sheer stamina to do three and a half hours and perform 44 songs and to maintain the extreme energy of the audience—I've never seen anything like it."
At the time of the concert- which took place at Arizona's State Farm Stadium – the 'Cruella' star went viral as she was spotted in the crowed singing along to hits such as 'You Belong With Me' but even though Emma won an Oscar for her role in all-singing, all-dancing 2016 film 'La La Land', when asked if she would ever like to join Taylor on stage for a duet, she rebuffed the idea immediately as she claimed she wouldn't be able to perform in front of a crowd of thousands at a stadium.
She said: "Oh, God, hell no! "I can't sing, like, for a massive stadium. Let's not even go down that road. She has insane talent—I could never do what she does!"
Post source: Female First