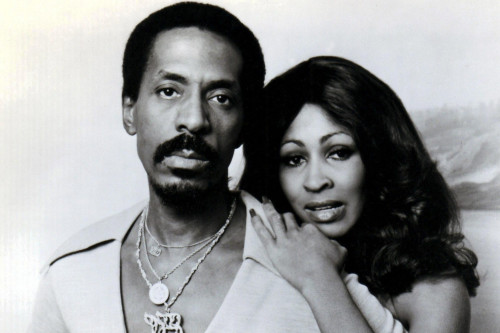 Tina Turner's backing singer said she used to wear sunglasses and use make up before shows to cover up marks from the beatings she took from her first husband Ike Turner.
PP Arnold, 77, who rose to fame from the age of 17 when she started as one of the trio of Ikette singers in the Ike and Tina Revue, witnessed the aftermaths of the violence inflicted on Tina by abusive Ike before the late 'Private Dancer' singer got free from the relationship by divorcing him in 1978.
She told People: "I saw her face swollen with a black eye, before we go on stage. I have seen her change her clothes, do her makeup and go on stage and do that show.
"You see lots of photos from that time – of her in the big glasses and what they were hiding."
PP added Ike would also punish the Ikettes if they offended him, saying: "I was fined by Ike for crying on stage, because I'm unable to do my thing.
"The audience knows, everybody would know what's happening."
She said Tina, who died on 24 May aged 83 from natural causes at the $76 million Swiss retreat she shared with her second husband, German music executive Erwin Bach, 67, only coped with Ike's years of abuse as "the woman is just strength".
PP said: "Even at the thought of it, I have goosepimples going down my arms right now.
"Tina is such a strong inspiration of how you survive that kind of adversity and then turn around and manifest divinity in this life."
"She had been with Ike since 1957. I was 17 and in an abusive relationship and two years was enough for me.
"But it took Tina all those years because she was connected with Ike through the children, through the music, the promise she had made him… he wanted to control everybody. I was a very young girl and I was very afraid of Ike."
PP, who is based in the U.K. and is currently touring, added about Tina finally finding happiness with Erwin: "She found the love of her life who was there for her. He supported her and was someone who could be with her.
"That's really hard finding someone who understands a woman being in the business… to find that kind of love and happiness. She deserved every happiness and accolade. She deserved it all."
Post source: Female First