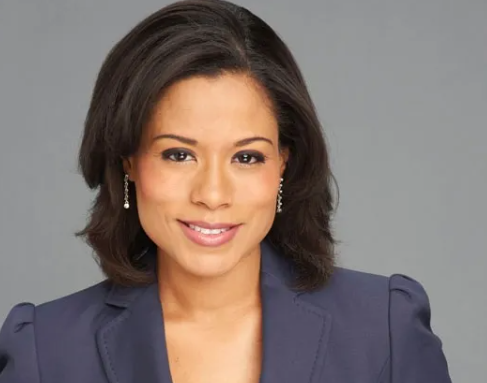 Why Is Shiba Russell Leaving 11Alive News? Shiba Russell received a tearful farewell from her 11Alive team during the live broadcast. As a result, her audience wonders where she is heading next.
Coworkers of Shiba Russell wished her luck and wished her a morning show. A brief film created by the crew to thank her and wish her the best was given to her and the viewers even though she still had one more evening show to cover at six o'clock.
She held one-on-one interviews with Vice President Kamala Harris while she was the first Atlanta journalist invited to the White House.  
Where Is Shiba Russell Going?
Shiba Russell announced that she would be leaving 11Alive News and going back to NE the week before through her Twitter. The news reporter gave prior notice about her step down from the news channel.
Further, throughout her career, she has put so much into and also has experiences in different filed. She is a Fitness Enthusiast and is active on her social media. However, she has not revealed which industry she might choose after returning to NE.
Additionally, the young television anchor might have received a good chance. As she wrote, she is moving back for an excellent career opportunity. She added there, and she would be closer to her family. However, she mentioned missing Atlanta and her viewers.
Is The 11Alive News Anchor Shiba Russell Fired?
11Alive news anchor Shiba Russell might not have been fired. Instead, she might have stood down from her position, judging by the statement she gave to her followers on her social media account. Instead, the television sensation reported that she was moving back to NE, where she would be closer to her family.
#LifeUpdate 🗣 One week from today will be my last day anchoring at NBC Atlanta, @11AliveNews. I hope you can watch the 5 & 6pm news, esp on my last day. I'm moving back to the NE for a wonderful career opportunity, which places me closer to family. I will miss u so much ATL🍑 pic.twitter.com/F5h4Zd8gZu

— Shiba Russell (@ShibaRussell) June 15, 2022
Some viewers think she might have been fired from the network channel, but no such news has surfaced on the internet. After working for over six years, she resigned and decided to leave the network channel.
The experienced news channel reporter was also in WXIA-TV and is reported to be a 10X Emmy-Award Winner. She is very focused on her health and tries to maintain her body well. She also has a taste in rap music, and her colleagues named her DJ Shiba.
In Detail About Shiba Russell Husband & Family
Shiba might be a single mother and does not seems to have a husband. However, she has a daughter who has just graduated from high school. She has never hesitated as a mother to empower her daughter and introduce her to her followers.
The former 11Alive reporter has shared many pictures on her social media, mainly regarding her professional career. But she has also posted images with her family members. Unfortunately, as her bio is not precisely provided anywhere, we do not have detailed information on her loved ones.
But when she said that she would be stepping down from the channel network and moving to NE, she also added she would be closer to her family. Thus we believe she now wants to give some of her precious time to her loved ones too.