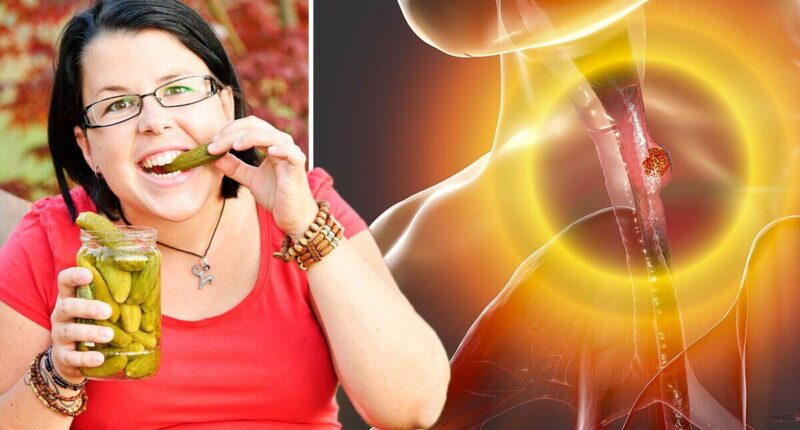 "Extracts of pickled vegetables have shown mutagenic and transforming activities as well as promoting effects in vitro, inducing hyperplasia and dysplasia in oesophageal epithelium and tumours in rodents," it adds.
Cancer Research UK says that "almost 55 out of 100 people with stage one oesophageal cancer will survive their cancer for five years or more after they're diagnosed".
But, it adds: "There are no five year survival statistics for stage four cancer because sadly many people don't live for that long after diagnosis.
"Around 20 out of 100 people with stage four oesophageal cancer will survive their cancer for one year or more after they are diagnosed."


Post source: Daily Express