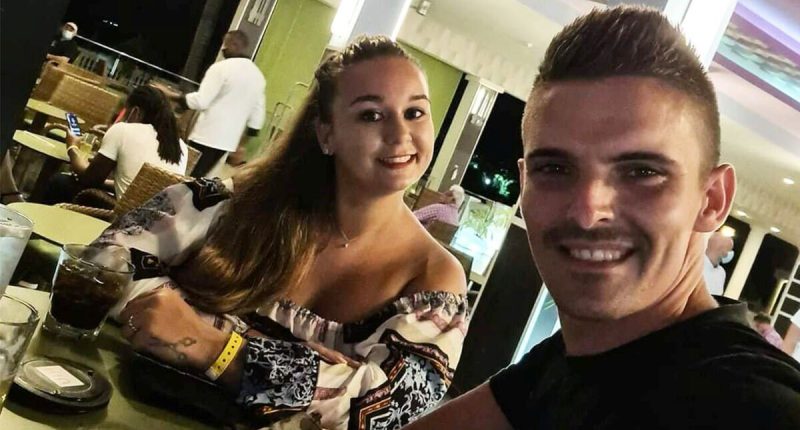 A dad-of-two says his cancer was missed for months after doctors misdiagnosed his lymphoma as acid reflux and depression. Lorry driver Ricky Evans, from Caerwent in Wales, said he started experiencing extreme fatigue and chest pain eight months ago. He went to his doctors but they told him he had acid reflux and sent him away with omeprazole.
The pain continued and Ricky went back to a GP who gave him stronger medication for acid reflux before suggesting he might have depression.
Ricky said he was given antidepressants but only took one because he didn't think he needed them. Then in January lumps began to appear on his neck – but Ricky said doctors claimed it was just swollen glands.
Ricky said: "I am usually a very active person but I started feeling really tired all of the time. I would come home from work and feel really fatigued and was having to go for a nap.
"I started to get pains in the centre of my chest which felt like pressure but I didn't really think it was anything to worry about.
READ MORE: Dietitian says 'best weapon' for longevity is eating 30 different plant foods per week
"I went to the doctors and they said it could be acid reflux, I didn't think it felt like that but they gave me omeprazole for it which I took.
"A few weeks later I was still feeling the chest pain so went back to the doctors and they gave me lansoprazole which is meant to be stronger.
"It didn't do anything and I still didn't feel right but they had told me to just keep taking it and it will eventually help.
"The fatigue was still bad and I could still feel the pressure so I went back to the doctors again and they said 'could it be stress?'
He urged other people to listen to their bodies and push doctors for testing. Ricky added: "Don't get palmed off, listen to your body.
"You can feel stupid trying to tell a medical professional something isn't right but only you know your own body."
A spokesman for Aneurin Bevan University Health Board commented: "We're very sorry that Mr Evans is unhappy with the care that he received and send our best wishes to him during his treatment. We would urge Mr Evans to contact us directly so that we can discuss the treatment received and any concerns regarding our services."
Symptoms of lymphoma include:
Swollen lymph glands – often in the neck, armpit or groin.
Night sweats
Unintentional weight loss
A high temperature (fever)
Feelings of breathlessness
Persistent itching of the skin all over the body
Persistent tiredness or fatigue
An increased risk of infections
Excessive bleeding, such as nosebleeds, heavy periods and spots of blood under the skin.


Post source: Daily Express