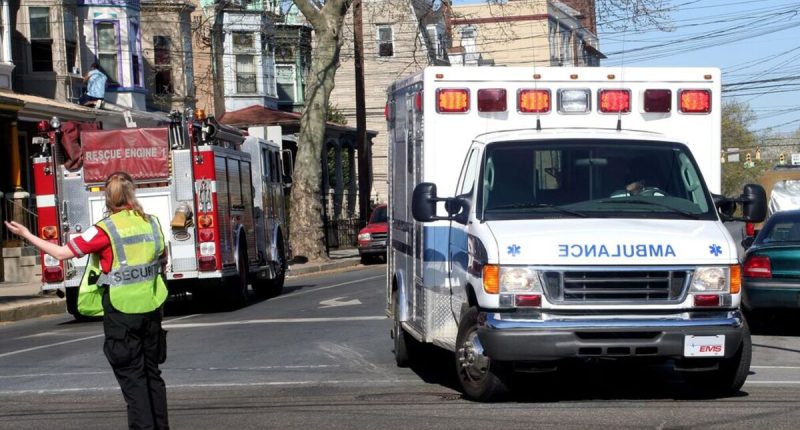 Dr Jing Huang and his team have shown the strongest evidence to date that living next to a busy road could lead to poor health outcomes. The lead author, based at Peking University in Beijing, said: "We were a little surprised the association was robust – even after adjustment for air pollution." Those exposed to the constant sound of roaring engines, honking horns and wailing sirens were most prone to hypertension.
For the research, Dr Huang collated data from the UK Biobank study, which contains in-depth genetic and health information on participants.
In this cohort, the findings were based on 240,000 Britons aged 40 to 69, whose health was tracked (on average) for eight years.
Dr Huang said: "Road traffic noise and traffic-related air pollution coexist around us."
Now, it seems, exposure to road traffic noises elevates hypertension risk, with more exposure equating to higher risk.
"It's essential to explore the independent effects of road traffic noise – rather than the total environment," Dr Huang added.
How did the researchers know how noisy the participants' streets were?
They estimated road traffic noise based on the residential addresses and the Common Noise Assessment Method, a European modelling tool.
Cardiologist Dr Jiandong Zhang commented on the research that he was not a part of.
The heart specialist said: "To date, this is the first large-sized prospective study directly addressing the effect of road traffic noise on the incidence of newly-diagnosed hypertension.
READ MORE: Taking paracetamol and ibuprofen for a bad back might do more harm than good – research
"The data provides a higher quality of evidence to justify the potential to modify road traffic noise and air pollution from both individual and societal levels in improving cardiovascular health."
Dr Huang and colleagues are now carrying out follow-up field studies to better understand the biological mechanisms through which road noise affects hypertension.
Blood pressure readings
One of the most reliable ways to measure your blood pressure is to get tested at your local health clinic.
Some pharmacies also offer blood pressure readings, and monitors can be bought from Boots, for example.
All adults in the UK are entitled to a free NHS Health Check from the age of 40.
People registered to a GP surgery should automatically be invited for one every five years until the age of 74.
"If you're over the age of 74 and have any questions or concerns, you should also speak to a GP or nurse as soon as possible," the NHS advises.
Dr Jing Huang and his colleagues' research study was published in JAAC Advances.


Post source: Daily Express