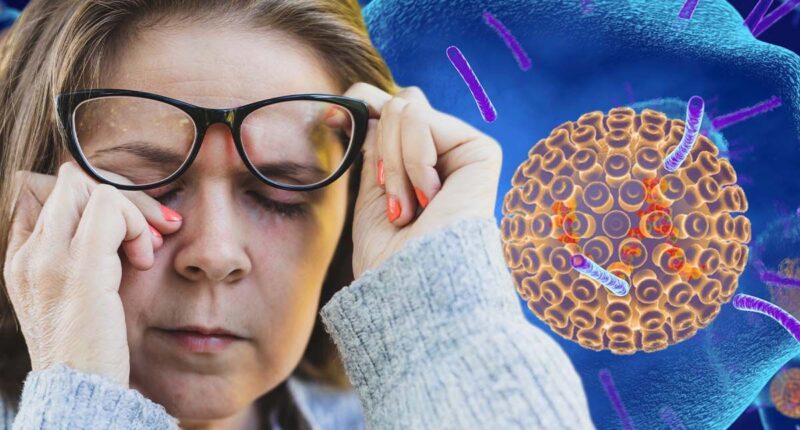 This describes shingles with a rash that involve one side of the upper face.
"If you have shingles involving the upper face, forehead, or scalp area, it is important to see an ophthalmologist for a formal eye examination, whether or not you notice any eye symptoms," the Harvard Medical School advises.
Shingles in the back of the eye
Shingles that involve your retina or optic nerve is not typically linked to a rash.
Dubbed as viral retinitis, this kind of shingles occurs much less commonly than HZO. 


Post source: Daily Express