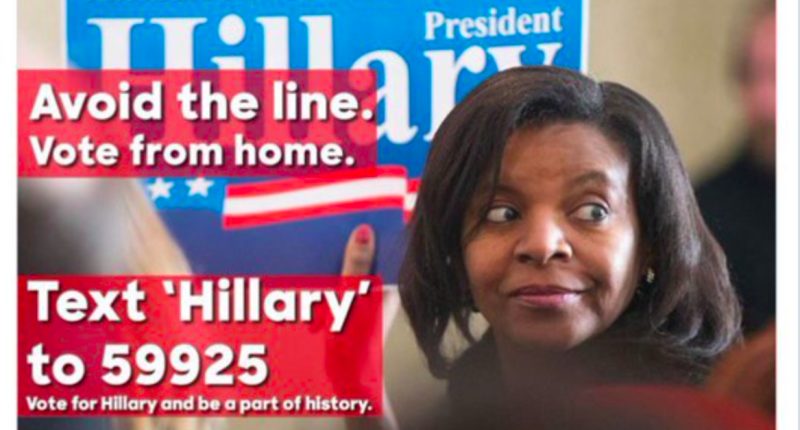 Douglass Mackey, the man behind the alt-right "Ricky Vaughn" Twitter account, was just "s—posting" the meme that landed him a federal indictment for election interference, his lawyer told a federal jury on Monday.
"Whether he was a great thinker or a Neanderthal caveman, none of it was a criminal conspiracy to defraud voters," Mackey's attorney Andrew Frisch insisted.
A little more than two years have passed since federal prosecutors first charged Mackey, who was seated in a federal courtroom in Brooklyn at the defense table, wearing a suit and tie.
For years, Mackey tweeted anonymously behind the meme war nom de guerre "Ricky Vaughn," named after the character from the baseball-themed movie "Major League." An avid Trump supporter, "Ricky Vaughn" went by an image of actor Charlie Sheen in a red "Make America Great Again" cap instead of the Cleveland Indians one that his character wore. That was part of a series of photoshopped images Mackey created to rebrand pop culture icons into Trump's would-be social media ambassadors.
Mackey also slapped a virtual MAGA hat on musician Lana del Ray, whom Frish noted was decidedly not a Trump supporter.
Federal prosecutors agree that most of Mackey's memes were lawful, and anti-hate watchdogs noted that Mackey posted many that were racist, antisemitic, and in line with white supremacist talking points.
For the Department of Justice, Mackey crossed the line one week before the 2016 election by sharing memes telling certain Hillary Clinton voters to "Avoid the line" and "Vote from home" by simply sending a text message. The memes targeted a likely Clinton constituency: Black women. The number listed on the meme was real and sparked some 4,900 responses, prosecutors say.
"The defendant, Douglass Mackey, tried to steal people's right to vote in the 2016 presidential election," Assistant U.S. Attorney Frank Turner Buford declared as opening statements began on Monday.
Prosecutors say that Mackey knew he was "highly skilled" at social media — and was recognized as such in a study by the Massachusetts Institute of Technology, which declared him as influential as Newt Gingrich and NBC News that election cycle. Mackey's attorney went a step further and noted that the study found him as influential as Cher. Buford noted that zealously advocating for his preferred candidate, even if it was through generally deceptive messaging, wasn't a crime.
"When the defendant targeted the right to vote itself, he committed a federal crime," Buford said.
Frisch, who previously represented the extreme anti-immigrant group VDARE (named after Virginia Dare, the first white English child born in the U.S. colony), denied that his client had any deceptive intent or that anyone was fooled by the meme at all. The attorney noted that Mackey posted the memes on Nov. 1, 2016, a full week before the presidential elections. They had become a topic of national press coverage, giving the Clinton campaign ample time to debunk it.
"That feeling when you haphazardly post a meme and it winds up on cable television," Mackey said of the meme at the time, according to his attorney.
Like the fictional Ricky Vaughn, Frisch said, his client pitched wild and his online "trash-talking" might be viewed as "juvenile" and "immature." He argued, however, that his client's posts weren't crimes, and he vowed that Mackey would take the stand to tell his side of the story. Prosecutors intend to call an alleged co-conspirator from Mackey's meme "War Room," who will testify anonymously under the name "Microchip," he said. A Twitter worker is also expected to testify, as is someone from the tech company behind the number used on the flyer.
Have a tip we should know? [email protected]