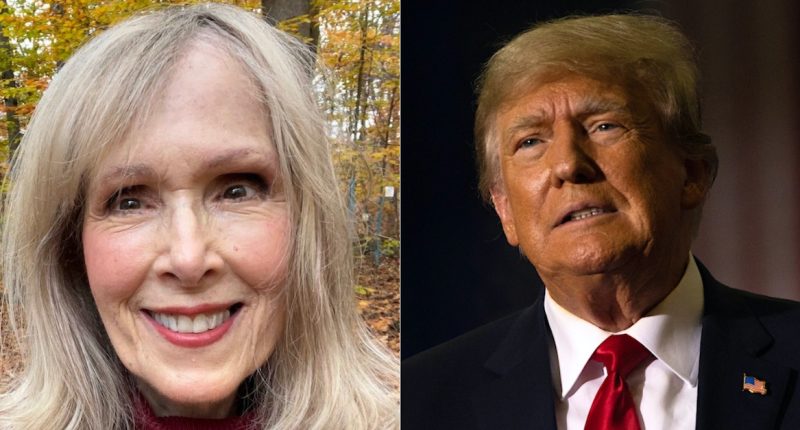 The jury determining whether Donald Trump raped E. Jean Carroll in the mid-1990s will be anonymous, a federal judge ruled on Thursday, citing the former president's attacks on courts, judges and even jurors.
"Mr. Trump's quite recent reaction to what he perceived as an imminent threat of indictment by a grand jury sitting virtually next door to this Court was to encourage 'protest' and to urge people to 'take our country back,"" Senior U.S. District Judge Lewis Kaplan noted. "That reaction reportedly has been perceived by some as incitement to violence. And it bears mention that Mr. Trump repeatedly has attacked courts, judges, various law enforcement officials and other public officials, and even individual jurors in other matters."
Without expressing a view on Trump's culpability, Judge Kaplan noted that Trump's rhetoric has been blamed for the Jan. 6th attack on the U.S. Capitol.
"The defendant is a former president of the United States," the judge wrote, listing the reasons why this is a "unique case."
"He has been impeached twice although convicted on neither occasion," Kaplan wrote. "He now is a candidate for election to a second term. He has inspired strong opinions, both highly favorable and highly unfavorable."
Kaplan raised the issue of an anonymous jury on his own, without either party requesting one. Neither Trump nor Carroll's legal team objected to the plan, but The Associated Press and the New York Daily News did in a letter to the court. He overruled those objections in his decision.
"On the basis of the unprecedented circumstances in which this trial will take place, including the extensive pretrial publicity and a very strong risk that jurors will fear harassment, unwanted invasions of privacy, and retaliation by virtue of the matters referred to above, the Court finds that there is strong reason to believe that the jury needs the protections prescribed below," Kaplan wrote, shielding jurors' names, addresses and places of employment.
This is a developing story.
Have a tip we should know? [email protected]