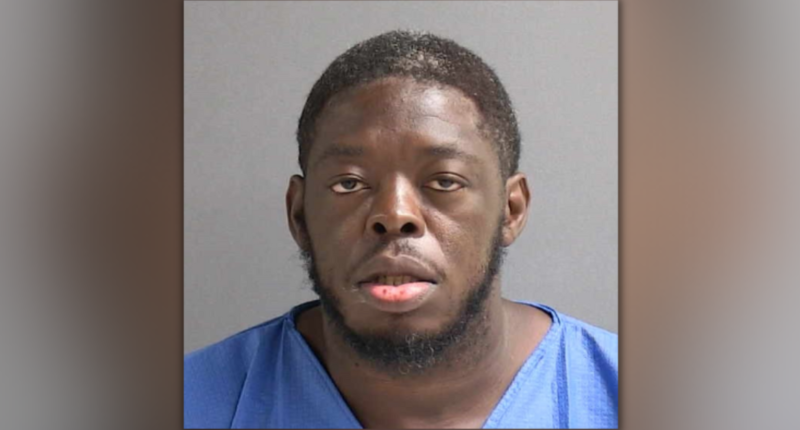 Florida man Andrew George is in jail for allegedly breaking into a home because he claimed a ghost was chasing him, Daytona Beach police say.
George was booked last week for two counts of burglary. According to his arrest report, dispatchers were called to a Daytona Beach historic home for a shooting — but it turned out to be a burglary. When officers arrived, they found a man, later identified as George, laying on his back on the front steps of the home covered in blood and crying out in pain.
His alleged accomplice, Natasha Kachuroi, was standing over him, officers said.
After speaking with George, Kachuroi, and several witnesses, police say George and Kachuroi had purchased a room at a nearby Travel Inn. They were in the room for about 30 minutes when they claim they heard a window opening and thought someone was trying to break into their room.
The two allegedly ran out of the room and demanded a refund from the motel manager, arguing for several minutes. They were refunded, but moments later, George and Kachuroi observed a "shadow" behind them, according to documents. Thinking it was the person who was "breaking into their motel room," the two ran across the street in an attempt to hide from the shadow, they allegedly asserted.
The duo claim they ran into a 7-Eleven and asked for help, then toward the Halifax Marina. George kept running around the marina's parking lot "due to a ghost chasing him." He told officers he was scared of the ghost and scared the ghost was going to harm him, so George jumped into the water to hide from the ghost
Kachuroi thought George fell into the water, so she allegedly helped him out and the two ran to a neighborhood across the street, according to the police report.
Still fearing he was being chased by the ghost, he approached a few homes and banged on their front doors screaming for help, according to documents. Kachuroi allegedly said at one point George grabbed a chair and smashed it through one of the home's window, then punched open a window.
The people living inside called 911 and threatened to stab him with a kitchen knife if he didn't leave, officers say. George allegedly told officers "he couldn't get in [to the home] due to god telling him the female was a bad person to hang out with." The suspect also told officers he heard children's voices and didn't want to scare a child, according to documents.
George admitted to taking Molly — also known as ecstasy — and "that is why he believes god was not protecting him from making bad choices."
More Law&Crime Coverage: Man arrested for allegedly murdering father-of-four after 2009 New Year's altercation
George's arraignment is scheduled for July 18 at 8:30 a.m.
Have a tip we should know? [email protected]