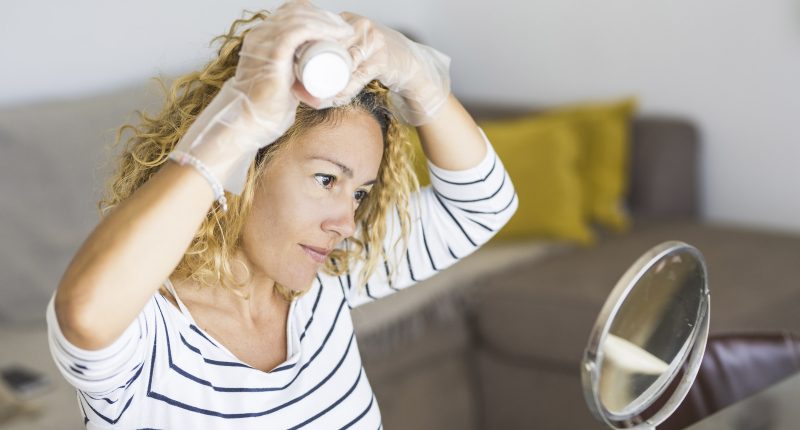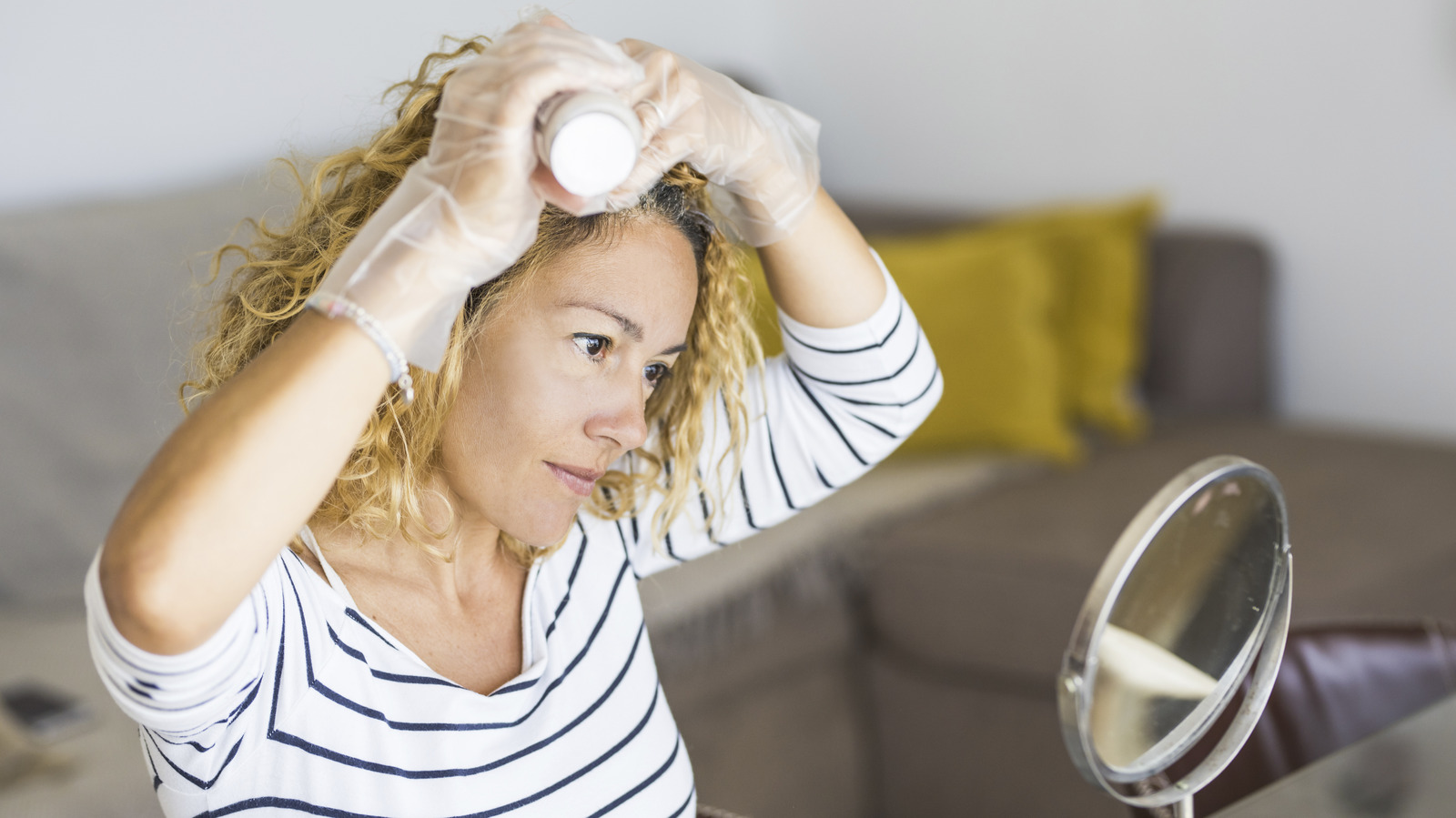 If you're not careful, the dye meant for your hair shafts will also cling to your skin, and most people aren't looking for an ombré effect on their forehead. "Hair is made out of keratin and so are the skin cells, so the pigment can stain both hair and skin," board-certified dermatologist Dr. Purvisha Patel clarified with USA Today Reviewed. Although the color won't harm your face, it will make the finished dye job look less than professional. 
If you're going for a sleek look, it's not only important to wear gloves during the application process, but it also helps to create a barrier between the color and those particularly vulnerable areas of skin around your hairline. Vaseline will do the trick. Scoop some out with your gloved fingers, and generously apply it to any areas of concern. Shelby Storozinski, hairstylist and TikToker, demonstrates the at-home dying process in the above video. 
Considering it's the most visible region, Storozinski first adds a protective layer to the skin on her forehead before paying special attention to those hard-to-reach areas on the back of her neck. However, try not to get any Vaseline on the hair itself, as this will prevent the pigment from penetrating. Shea butter lotion and coconut oil will also do the trick if you don't have Vaseline handy.
Post source: The List