Does Ingrid Die in Upload? Did she cheat on Nathan? Nathan Brown is imprisoned in a wealthy afterlife facility named Lakeview after his untimely death in a weird self-drive vehicle accident in 'Upload.' Ingrid, his well-heeled fiancée and devoted member of the "Horizen Family," adds her dying partner to her unlimited data plan right away.
As a result, Nathan's consciousness is restored, but he is now under the influence of his girlfriend, making their relationship strained to say the least.
Ingrid joins Nathan in his afterlife facility to prove her love for him in Season 2, which ups the ante even more. The exasperated boyfriend soon finds himself to stuffy fancy meals hosted by Ingrid, but he smiles through it. His girlfriend did, after all, give up her life to be with him. Didn't she? Let's see if Ingrid actually dies in 'Upload.' WARNING: SPOILERS AHEAD.
Is Ingrid Going To Die In Upload?
Ingrid appears in Nathan's bleak 2 Gig cage at the end of Season 1, claiming to have Uploaded herself. This essentially means she's committed suicide in order to spend eternity with Nathan, most likely at Lakeview or some similarly opulent afterlife community. This appears to be a dubious claim for someone as well-known for her shallowness as Ingrid. Even though she is notorious for adopting dramatic steps for the sake of beauty (such as sharpening her shoulder blades and placing bees on her face), killing herself seems excessive.
Of course, her father, Oliver Kannerman, makes a threat when Ingrid discloses that she adjusted Nathan's automobile settings, foiling the father's intention to murder her boyfriend outright. The father, on the other hand, simply states, "the gloves are off," and, despite his rage, it is unlikely that he will damage his daughter.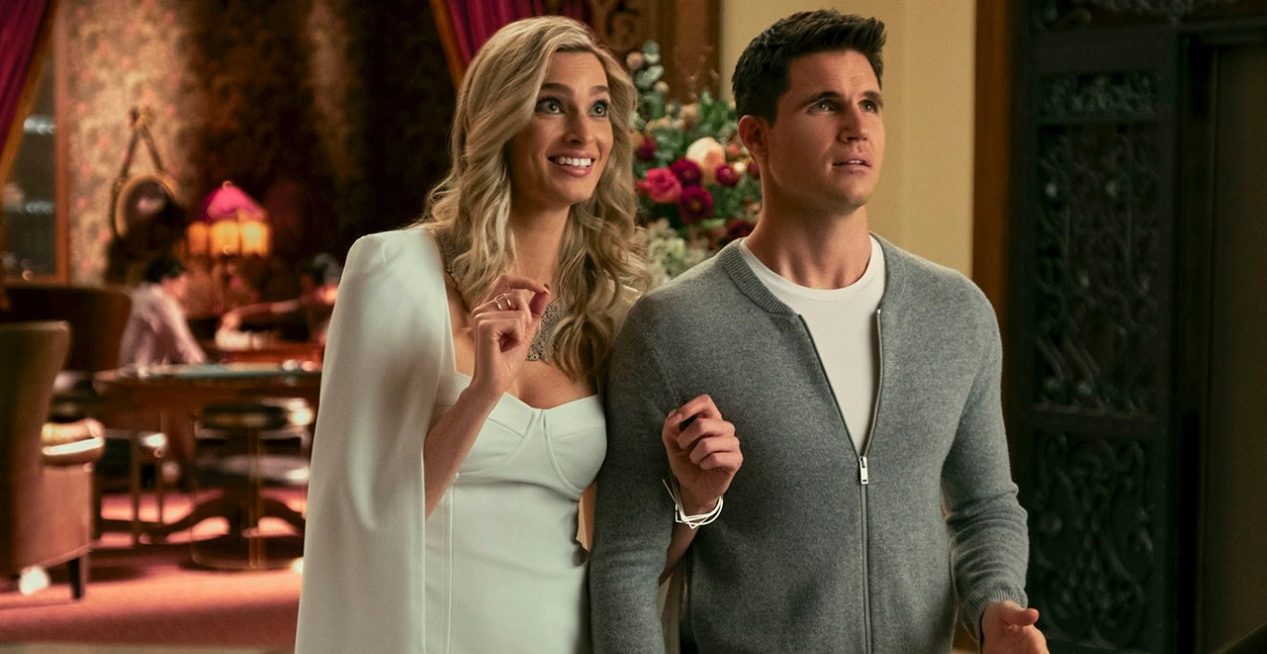 As expected, it is eventually revealed that Ingrid is only pretending to be an Upload while sitting in her bathtub at home in a Hug Suit, rather than sacrificing her life. Nathan's scheming girlfriend is far from dead, and the only health issues she has are those caused by spending too much time in a Hug Suit (as her toilet helpfully reminds her). As a result, Ingrid is very much alive, and appearing to be an Upload is only a ruse to confirm her control over Nathan and, most likely, keep a closer eye on him in Lakeview.
Unfortunately for her, when she tells Nathan about it in the hopes that he will be ecstatic at the thought of reuniting with her in the living world, Nathan swiftly breaks up with her. The Ludds seize Ingrid's body, which she has been growing for Nathan to be "Downloaded" into at some point in the future.
By the end of season 2, Ingrid is enraged that her various plots (including producing a digital kid with Nathan) have been foiled. The vengeful ex-girlfriend then plucks one of Nathan's hairs from an old hairbrush, presumably to exploit his DNA in yet another nefarious scheme. As a result, Ingrid is back to her old, manipulative self, having abandoned all pretences of self-sacrifice for the man she claims to love. Nora, Nathan's new flame, needs to be careful!
Does Ingrid cheat on Nathan?
Finding out that Ingrid cheated on him with Jamie and supposedly played a role in his death are the final straws. Severing ties with Ingrid, and with no-one to pay for his expensive living environment, Nathan pays his own way and gets transferred to Lakeview's limited 2GB floor.