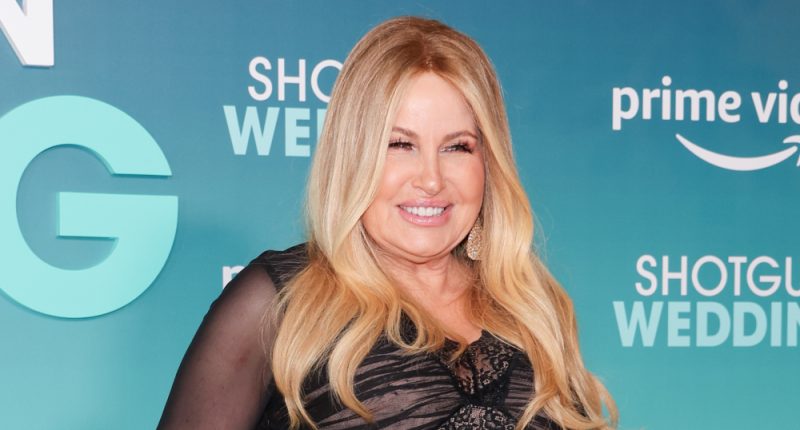 Jennifer Coolidge would love to play Tanya McQuoid again.
As fans of "The White Lotus" know, Tanya was killed off in Season 2 of Mike White's award-winning series. However, Coolidge says she needs others to get White on board to bring her back in some way.
"For me, I think it looks like I'm a whiner or something," Coolidge told me Wednesday at the premiere of her new action rom-com "Shotgun Wedding."
I suggested that Tanya get her own origin story prequel series. "If you can get that going," Coolidge said. "You're going to run into [White], I know you are. Tell him."
She wasn't too happy when she learned about Tanya's demise. "I said, 'Do I really have to be killed?'" Coolidge recalled. "And [White] said, 'Yes, it's over, Jennifer.'"
Coolidge gladly reported that her gay fans have been approaching and singing the dance remix of her now iconic line, "These gays, they're trying to murder me."
"At a lot of these nighclubs, it's the last song of the night," Coolidge said.
"Shotgun Wedding" stars Jennifer Lopez and Josh Duhamel as a couple whose tropical destination wedding is derailed when kidnappers take their guests hostage. Coolidge plays Duhamel's mom. "Josh Duhamel is really a James Bond-type," Coolidge gushed. "I think he will be asked to play James Bond eventually. He's very smart and he's very sexy and I think he and Jennifer have a lot of chemistry."
The cast of the Jason Moore-directed movie also includes Lenny Kravitz, Sônia Braga, D'Arcy Carden and Cheech Marin.
"Shotgun Wedding" premieres on Amazon Prime Video Jan. 27.


Post source: variety