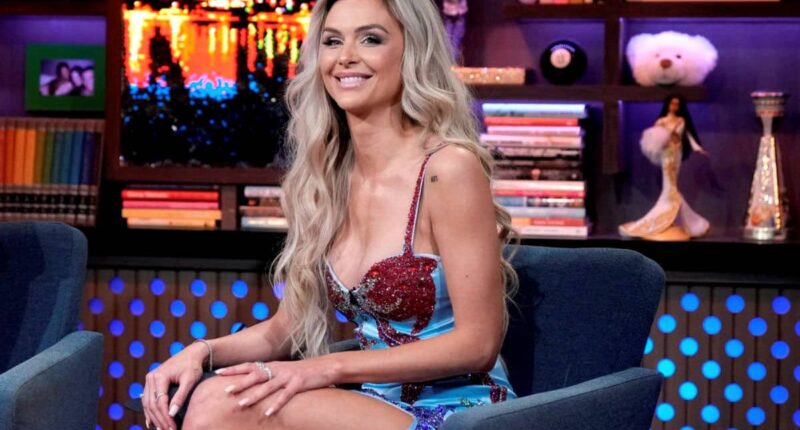 Lala Kent revealed why she was "out for blood" on the Vanderpump Rules season finale, and she shared a video accusing Lisa Vanderpump of "enabling" the "behavior" of a narcissist.
In the first part of the dramatic reunion, Lisa challenged Lala's use of the word 'dangerous' while describing Tom Sandoval, who cheated on his girlfriend Ariana Madix with their good friend Raquel Leviss.
On her Instagram Stories, Lala shared a post addressing why she defended Ariana. "I think she really does love and respect Ariana," said a fan, via @blondehairblackheart, "and I think she hates dirtbag men."
Lala approved the statement, and she wrote in her own caption, "True. Remember, Raquel was calling me a 'mistress bimbo' well into her affair with her best friends man. Sandoval always tried to school me on being real."
She continued, "I love my friend Ariana, so of course I was going to defend her… How heavy I went though, was due to what Raquel and Sandoval had constantly pushed onto me, while they were doing what they were doing."
Lala explained, "I was out for blood. 2 things can be true at once."
On the same day, Lala shared a TikTok video shading Vanderpump. In the post, via @pumprulespod on Instagram, influencer Lee Hammock called out Lisa for challenging Lala at the reunion.
He suggested Lisa was "enabling" the "behavior" of a narcissist, and he indicated that Tom "doesn't even have to defend" himself.
Part two of the Vanderpump Rules season 10 reunion airs Wednesday, May 31, at 9 p.m. EST on Bravo.


Post source: RB