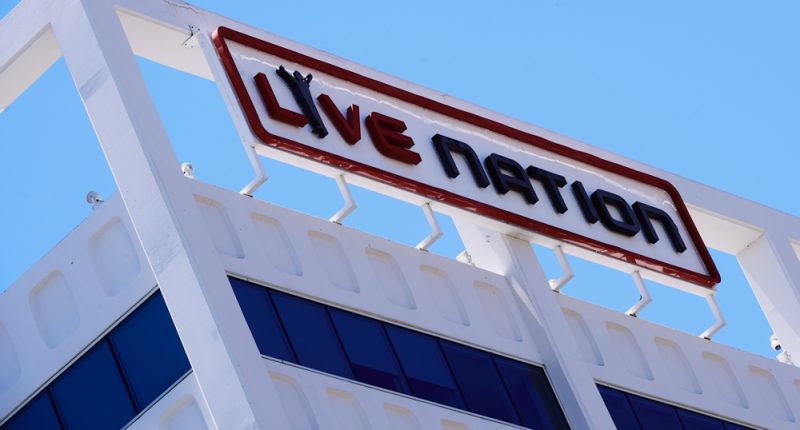 The California Court of Appeal has decided Live Nation is not legally liable for the wrongful death of Eric Johnson, Jr., a Bay Area event promoter who was shot and killed during rapper Young Jeezy's Under the Influence of Music tour in 2014.
According to the Tuesday ruling obtained by Variety, Live Nation had enough admissible evidence to establish that the shooting in the backstage area of the San Fransico venue "was not reasonably foreseeable," meaning "they had no duty to prevent the third-party criminal attack on [Johnson]."
Johnson's family had previously accused Live Nation of being legally negligent, citing that the entertainment company failed to provide enough security measures to prevent the shooting. The court ultimately decided the attack was not the kind of foreseeable occurrence that Live Nation is legally required to provide preventative measures for, as the family had suggested.
"Based on reports from prior stops on the Under the Influence Tour, Live Nation's security team anticipated a difficult crowd," the ruling states. "The reports showed fights had occurred in some crowds and indicated the crowds in general had not respected physical barriers. The reports did not, however, indicate that any of the artists or their entourages engaged in or posed any danger of violence during the tour."
The decision also further highlighted the speculative nature of the filing, seeing that the identity of the shooter, and how and when he entered the backstage area, still remains unknown. The family initially accused Jeezy, whose real name is Jay Wayne Jenkins, of committing the shooting, but those claims were later dropped.
Live Nation faces a similar wrongful death case for the stabbing of Drakeo The Ruler at the 2021 Once Upon A Time music festival in Los Angeles. A member of Drakeo the Ruler's family filed a lawsuit in early 2022 against Live Nation, and other promoters of the Once Upon a Time In LA festival, claiming a lack of "proper safety measures" connected to the rapper's murder at the event on Dec. 18.
The 28-year-old rapper was fatally stabbed backstage at the festival before he was scheduled to perform. The original lawsuit alleged that the rapper's death was "at the hand of a violent mob of purported members of a Los Angeles-based Bloods gang," and claimed the stabbing and the filing claims were the "result of a complete and abject failure of all Defendants to implement proper safety measures in order to ensure the safety and well being of the artists whom they invited and hired to their music festival."


Post source: variety