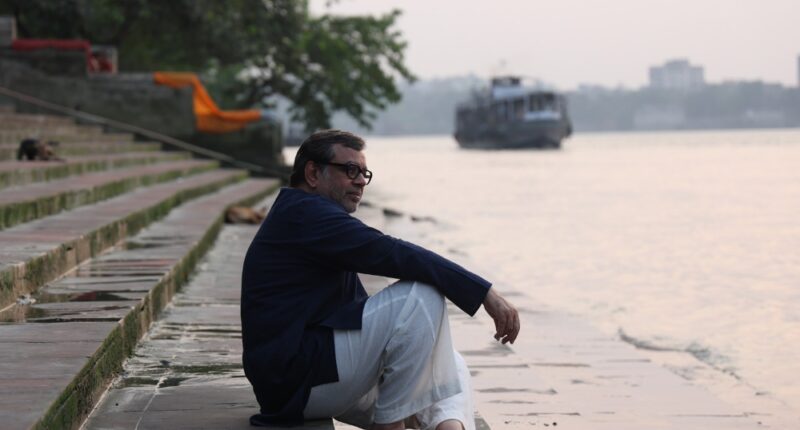 The U.K.'s London Indian Film Festival and Birmingham Indian Film Festival will work together to present a two-city, two-part panoply of feature and short films, kicking off next month with "The Storyteller."
Directed by Ananth Mahadevan, "The Storyteller" sees Adil Hussain play a Gujarati businessman who believes that once physical wealth is accumulated, happiness will follow, but this proves not to be the case. Paresh Rawal plays the titular storyteller. The film is based on a story by the late, great Bengali filmmaker Satyajit Ray and contrasts the pursuit of material wealth with that of intellectual knowledge. Hussain, co-star Tannistha Chatterjee and Mahadevan are expected to be on hand for Q&A sessions on June 22 at BFI Southbank and on June 23 at MAC Birmingham.
The "Storyteller" screenings represent the first element of a short summer season. The main festival in London, Birmingham, Manchester and Leeds will take place Sept. 7- 14, and is expected to showcase premieres of features, documentaries and shorts, as well as new South Asian series, gaming and XR. 
The summer season also includes high-impact documentary "To Kill A Tiger," a harrowing, but ultimately hopeful story of a village teenager and her loving father, who fearlessly take on their society, demanding justice; comedy drama "The Effects of Lying," prior to its ITVX release; N Padmakumar's anime-themed "Max, Min & Meowzaki"; the European Premiere of U.S. documentary "Call Me Dancer," directed by  Leslie Shampaine and Pip Gilmour; and debut feature "Amar Colony," by director Siddharth Chauhan.
London's Barbican will also host a showcase of "Fire" and "Earth," by director Deepa Mehta and starring actor Nandita Das.
Completing the June in-cinema season is the festival's most popular annual shorts program Too Desi Too Queer, which will include the world premiere of documentary "Discovering Kali – 25 years of the Legendary Club," charting the ascent of the British Asian LGBTQIA+ scene. 
Both festivals are backed by The Bagri Foundation, a non-profit organization.


Post source: variety