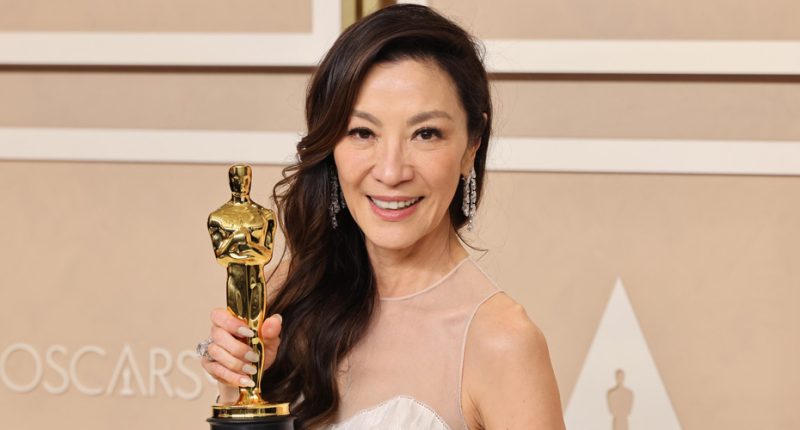 Michelle Yeoh only wanted to call up one person after winning her Oscar for Best Actress over the weekend – her mom!
The 60-year-old Malaysian actress picked up the golden statue for her role in Everything Everywhere All at Once on Sunday night and following her winning speech, called her mom, Janet, who was watching in Kuala Lumpur.
Keep reading to find out more…
Captured by CNA's Malaysia bureau chief Melissa Goh's in the Malaysian city, Michelle rang her mom over FaceTime to show off her shiny award.
"I have to dedicate this to my mom — all the moms in the world — because they are really the superheroes. And without them, none of us would be here tonight," Michelle had said in her speech. "She's 84. And I'm taking this home to her. She's watching right now in Malaysia, KL, with my family and friends. I love you guys, I'm taking this home to you."
In Melissa's video, which she shared to Twitter, Janet told Michelle, "Malaysia boleh," which translates to "Malaysia can do it!"
Check out Michelle's full winning speech on JustJared here!




Post source: Justjared