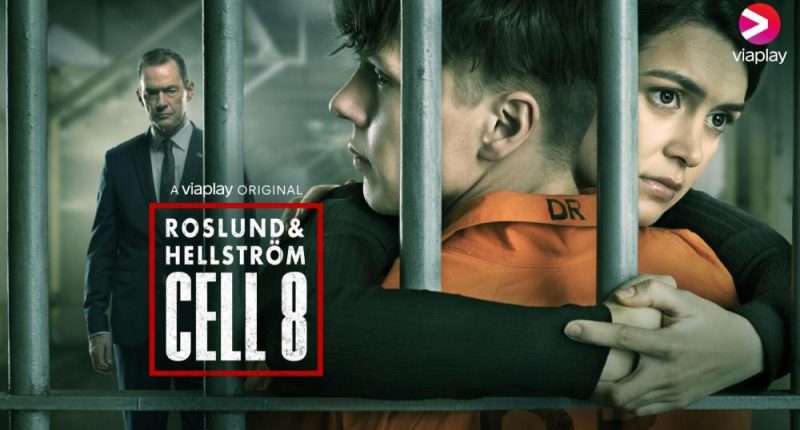 Viaplay's newly launched U.S. streaming service has unveiled the trailer for its anticipated original crime series "Cell 8" which will premiere exclusively in North America on the platform on April 13.
The 6-episode series shot in both Swedish and English, and revolves around the justice system and death penalty.
"Cell 8" tells the story of a man presumed dead who is arrested on a ferry between Sweden and Finland. Detectives Mariana Hermansson (Mimosa Willamo) and Ewert Grens (Leonard Terfelt) who proceed to the arrest are thrown into a mysterious and increasingly dark series of events. The case soon reveals a personal connection not only to Hermansson herself, but to a Death Row prisoner in the U.S. and a grieving parent consumed by the quest for revenge.
Viaplay's U.S. platform bowed on Feb 22 with a large offering of new Nordic series ranging from the Danish crime drama "Trom" starring Ulrich Thomsen ("The Blacklist"); the Norwegian thriller "Furia" starring Ine Marie Wilmann ("Troll") and Pål Sverre Hagen; as well as the acclaimed Swedish drama "Threesome" with Lucien Laviscount ("Emily in Paris"). Viaplay, a part of NENT Group, boasts millions of subscribers across Europe, UK and Australia.
When announcing the planned launch of Viaplay in the U.S., NENT Group's CEO Anders Jensen said he believes there is still room for a niche premium service like Viaplay in the U.S. even if it boasts the world's biggest streaming market. The U.S. slate of show on Viaplay comprises both fresh content and classics, with a focus on thrillers, drama and young adult content. 


Post source: variety